Account Executive – North America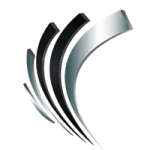 Professional Alternatives
Job ID#: 9603
Account Executive – North America
Direct Hire; 50K base + commission
Remote position; USA
Total: $50K + $90K OTE = 140k yearly (Earn commissions around 4-5 months)
Duties:
Identify, educate and build relationships with new clients and negotiate with North American business executives, managers and marketing professionals
Sell content marketing software and related services to clients, directly or through partners
Participate in the development, presentation and closure of high added-value proposals
Negotiate conditions and contractual deals with large enterprises
Promote strategic alignment with principal people involved in negotiations to facilitate use of products and execution of services
Relate with clients and potential clients to manage diverse business opportunities (pipeline)
Qualifications:
Bachelor's degree in Business or similar
3+ years with consultative sales, B2B, and key accounts; SaaS or technology sales experience
Proven track record of success and hitting targets
Secure Inbound Marketing Certification and Content Marketing Certification (through company)
Must be curious, solve challenging problems, have comfort in face to face negotiations, and be resilient; turn problem into an opportunity
Flexible demeanor and open to constructive feedback
Willingness to build a legacy through helping others achieve results
Preferred – experience with Inside Sales methodology and digital marketing.
Other Info:
Flexible hours
Base salary + benefits + commission
Growth opportunities
Full Ramp Rep goal: 600k / year
Variable: 15% * 600k = 90k year

Founded in 1998, Professional Alternatives is an award-winning recruiting and staffing agency that utilizes technology and relationships to deliver top talent. Connect with us today!