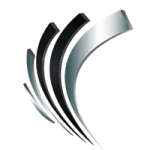 Professional Alternatives
Job ID#: 9619
AP Supervisor
Dallas, TX
$50k – $70k
Summary:
The Supervisor – Accounts Payable assists the Manager – Accounts Payable in coordinating and overseeing a team of responsible for executing the full cycle of accounts payable activities which includes; month end accruals, GL reconciliations, data maintenance, timely and accurate processing, posting and payment of requests.
Essential Duties & Responsibilities:
• Directs, oversees and participates in the development and/or prioritization of the department's work schedules, assignments and projects; reviews and evaluates work products, methods and procedures
• Maintains metrics to ensure the department operations meet customer service targets, quality standards and are compliant with Freeman policies and generally accepted accounting principles
• Provides training for employees, internal and external parties as needed
• Analyzes and reconciles major vendor accounts
• Communicates and coordinates accounting policies, practices, and procedures with department and company managers and officials, vendors, reporting agencies, clients, customers, and the public
• Maintains harmony among workers and resolves grievances
Education & Experience:
Bachelor's degree in Accounting and/or Business Administration is preferred
(3) three to (5) five years of accounts payable experience or related experience and/or training; or equivalent combination of education and experience
(1) one to (2) two years of leadership experience
Experience in all areas of Accounting including accounts payable, accounts receivable, general ledger, cost accounting, payroll, budgeting, financial statement preparation and financial analysis
Strong technical skills with a working knowledge of Microsoft Office applications including MS Excel and MS Word
SAP, Coupa and/or Ariba experience is preferred

*Due to the high volume of applications we normally receive, we are not able to personally respond to all applicants. However, if you are selected to move forward in the process, you will be contacted soon regarding next steps.

Founded in 1998, Professional Alternatives is an award-winning recruiting and staffing agency that utilizes technology and relationships to deliver top talent. Connect with us today!