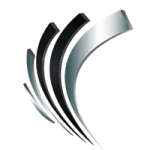 Professional Alternatives
Job ID#: 9620
Administrative Assistant
Carrollton, TX
$20/Hour
Position Description:
Assist accounts payable manager in handling vendor correspondence, entering invoices, investigate and resolve problems associated with processing invoice and payments, and other duties needed to support accounts payable.
Industry reporting and compliance.
Maintain polite and professional communication via phone, e-mail, and mail.
Assist, as needed, in running and managing the front counter for walk-in customers.
Maintain computer and manual filing systems.
Develop and update administrative systems to make them more efficient.
Assisting in ordering parts and supplies for multiple departments.
Ability to conduct research for special projects.
Assisting other departments as assigned.
Required Qualifications:
Proven administrative and/or assistant experience.
Strong knowledge of office management systems and procedures.
Excellent time management skills and ability to multi-task and prioritize work.
Attention to detail and problem solving.
Excellent written and verbal communication skills.
Strong organizational and planning skills.
Detail Oriented.
Adaptable.
Proficient in MS Office (2 years minimum)
Self-motivated.
Benefits & Pay:
Competitive pay, incentives / bonus potential, vacations, holidays, and a comprehensive benefits package including 401K and health, dental, and vision insurance. These are subject to a 90-day probationary period when hired.
Physicals, Drug Screens, and background checks are part of our pre-employment process.
Job Type:
Full-time, Overtime Available

Monday-Friday | 8 Hour Shift

Saturday Rotation | 4 Hour Shift – Overtime
COVID-19 considerations:
Social Distancing barriers, sanitation schedule, and other safety protocols are in place.
*Due to the high volume of applications we normally receive, we are not able to personally respond to all applicants. However, if you are selected to move forward in the process, you will be contacted soon regarding next steps.

Founded in 1998, Professional Alternatives is an award-winning recruiting and staffing agency that utilizes technology and relationships to deliver top talent. Connect with us today!