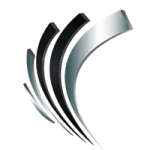 Professional Alternatives
Job ID#: 9629
Job Title: Customer Service Escalation Specialist
Location: Remote (U.S.)
Type: Temporary
Pay: $30 / hour
Job Description/Responsibilities:
Receive escalated calls from external customers for complaint resolution
Manage complex customer escalations
Interact with external customers/organizations to facilitate order process flow
Provide timely updates for both internal and external customers
Maintain communication with our internal and external customers
Work with internal and external customers to come up with the best solutions
Qualifications/Requirements:
Requires previous management, supervisory and/or experience in a high escalation customer service role
Advanced troubleshooting and problem-solving skills required
Must have demonstrated excellent listening, interpersonal and leadership skills, and the ability to organize simultaneous tasks
High School diploma or GED equivalent required
Solid understanding of Escalated Issues
Excellent computer skills
*If you are a service champion who has experience handling highly escalated calls and is always looking to deliver personalized service, then connect with us today!


Founded in 1998, Professional Alternatives is an award-winning recruiting and staffing agency that utilizes technology and relationships to deliver top talent. Connect with us today!