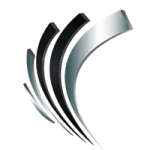 Professional Alternatives
Job ID#: 9707
Customer Service Rep Needed – 77042
*Bilingual Preferred
Southwest – Westchase Area Corp for training-2 wks (Masks, sanitized then remote)
Contract – 15.00 Hourly
Call Center Location (Open 365, Hours Rotating schedule 6:30-11:30) (Schedule 2:30pm -11:30pm)
Duties
Receives Inbound-Calls from customers and employees.
Conducts Outbound-Calls and email communications for follow up.
Generate tickets and assign them to the appropriate branches, internal teams, or vendors in order for them to complete requests.
Knowledgeable for all disciplines that are within the call center with the ability to educate others on how processes are handled.
Meet and exceed established center productivity and quality standards.
Provides excellent and professional customer service at all times.
Needed:
Must have a High School diploma
Minimum 1 year experience in a Banking, Retail, Sales or other role that involves direct customer service, REQUIRED!
1 – 2 years previous Call Center experience, Required
Banking experience or similar field, is a plus.
Experience with hardware/network troubleshooting, preferred.
Must have:

The ability to work a flexible, rotating schedule (evenings, weekends, holidays).
Strong PC skills (i.e. proficiency with Microsoft Office) * will be tested on this
The ability to multi-task; work well in a team environment with minimal supervision.

Founded in 1998, Professional Alternatives is an award-winning recruiting and staffing agency that utilizes technology and relationships to deliver top talent. Connect with us today!