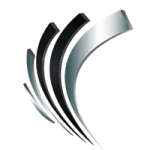 Professional Alternatives
Job ID#: 9714
Trade Finance Consultant – Immediate need in Houston, TX
This requires someone to come into the Houston office daily
Great opportunity with a well-known global commodities trading firm in Houston, TX. Well respected leadership team and seasoned Finance organization. Due to steadily increasing global trading transactions, my client is seeking a Trade Finance Doc L/C specialist to come in on a Contract Consulting basis for a minimum of 6 months to 1 year engagement.
Key Accountabilities:
Creating and coordinating all activities around export documentation and letters of credit.
Assists in managing overall process for issuing and monitoring letters credit primarily documentary credits.

Manages the import/export documentation required by US and international customs agencies

Coordinates customer credit information and collateral papers with Loan Officer to comply with bank credit established standards

Advisory to traders, schedulers, and back office team on INCO terms

Single point of accountability notifying exporters and importers of issuance of letters of credit covering shipment of merchandise.

Provides subject matter expertise in review of L/C documents to determine compliance with international standards.

Ensures all terms of the credit are verified (i.e. $amount, insurance coverage, and shipping conditions) to determine compliance with established standards.

Coordinates customer credit information and collateral papers with Loan Officer to comply with bank credit standards.

Verifies and accepts or rejects documents presented under Letters of Credit.

Recommends changes to the L/C for customers and ensures export documents are in conformance.

Effectively communicates verbal and written information regarding L/Cs to customers.

Creates export invoices and forwards export shipping documents to international buyers.

Coordinates with freight forwarders and inspection companies to finalize shipping documentation
Qualifications:
Bachelor's in Business, Finance, Economics OR Trade Compliance Certification OR minimum of 3 years of DIRECT experience performing in a similar function handling inbound and outbound Doc L/Cs in commodities trading in lieu of degree or formal certification

Subject matter expertise with INCO terms and LC governing bodies rules and draw protocols (i.e. ISP98, UCP 600, etc.)

Commodity experience HIGHLY preferred

Attention to detail is a MUST

Excellent oral and written communication skills, along with the ability to communicate and negotiate with a variety of internal and external constituencies.

Strong, planning, organizational, decision-making, interpersonal, analytical and lateral thinking skills

Energy Trading and Risk Management systems (Right Angle) experience preferred

Well-versed with Microsoft Excel, Word, Outlook and PowerPoint
Qualified inquiries: rreyna@proalt.com

Founded in 1998, Professional Alternatives is an award-winning recruiting and staffing agency that utilizes technology and relationships to deliver top talent. Connect with us today!