Billing & Accounts Receivable Specialist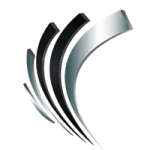 Professional Alternatives
Job ID#: 9719
Accounts Receivable Specialist – NW Houston
Job Description
This is a split position with half of the time working in the Billing/Customer Service area and the other half of the time working in Accounts Receivable/Cash Applications.
Major Job Functions – Billing/Customer Service
Receive and process customer orders in a timely and efficient manner
Ensure all incoming orders are in line with company standards
Develop and maintain a vast knowledge of products and services offered
Daily invoicing
Process orders through the various tracking and reporting tools
Process transfer orders between facilities
Learn different technology options for accepting and processing orders
Coordinate with Accounting and Accounts Receivable to mitigate credit risk
Be solution oriented and a quick thinker to address customer questions and concerns
Work with Production and Distribution to understand order status and fulfillment times
Be aware of customer trends and other considerations to provide observations and recommendations to the Sales and Finance teams
Proactively communicate with Accounting so they are aware of issues and other items that could impact the financial statements (e.g. large customer returns)
Process samples and track equipment
Other duties as assigned.
Major Job Functions – Accounts Receivable/Cash Applications
Post daily incoming ACH's, wires, checks, credit cards, and lockbox transactions
Process new credit applications, including checking credit references
Send monthly statements to customers
Research and prepare credit memos
Collections of delinquent accounts
Proactively coordinate with Billing/Customer Service regarding pre-paid accounts, collections, and processing credit memos
Work with sales team to assist with payment issues
Other duties as assigned.
Ideal Requirements
Hands on Office Manager type skills – someone who has done it all: A/R, Billing, Customer Service, Credit and Collections, cash applications, order entry, etc
Highly organized, self-starter with exceptional time management skills and strong attention to detail
Strong oral and written communication skills
Flexible and learns quickly, someone who can hit the ground running
Excellent customer service skills and ability to build and maintain strong working relationships with co-workers, customers, and sales team
Ability to multi-task and work independently in a fast-paced environment
Knowledge of Microsoft Office and other common technology platforms/tools
Understanding of EDI and other methods of receiving orders
QuickBooks experience a plus
Compensation: Commensurate with experience.
Benefits: Health Insurance, Life Insurance, Cafeteria Plans, 401K, Vacation, and more
Temp to hire

Founded in 1998, Professional Alternatives is an award-winning recruiting and staffing agency that utilizes technology and relationships to deliver top talent. Connect with us today!