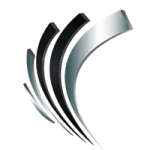 Professional Alternatives
Job ID#: 9738
Contract Lockbox Specialist Needed
In Office role – Downtown Houston location
5 month contract starting in April
3 + years of Banking experience
To 18/19$ hourly
Duties include, but are not limited to:
Responsible for processing of deposits accepted through the lockbox processing system.

Provide customer with back-up documentation as requested.

Logs and tracks all incoming remittance mail; sorts, opens and verifies outgoing remittance mail.

Performs a variety of clerical duties, answers questions or inquiries from lockbox customers, resolves problems or issues and performs data and item entry.

May correspond with clients or bank personnel on various lockbox items.

Notifies support areas of problems or issues which could cause delay in items being processed.

May be responsible for tracking and monitoring reports.

Other duties as assigned.
Required Experience:
1+ Years of Banking experience with great customer service skills

Detail oriented

Excellent communication skills

Great Microsoft and data input mastery

Clear background

Founded in 1998, Professional Alternatives is an award-winning recruiting and staffing agency that utilizes technology and relationships to deliver top talent. Connect with us today!