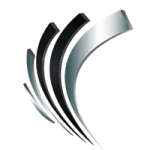 Professional Alternatives
Job ID#: 9767
Chemical Customer Service Rep.
Contract-to-Hire
8-5 M-F
Up to $22/hour
77581

Job Responsibilities include but are not limited to:
Provide information about product lines and services.

Save documents into the main system.

Coordinate shipping of materials: including rail, tanker truck, and packaged goods.

Complete transportation documentation.

Handle any shipping/scheduling problems and issues.

Create PO's. Assist internal departments in resolving issues and problems.

Communicate order progress to customers. Act as departmental liaison to ensure continued production and customer satisfaction.

Prepare bills of lading and other shipping documents for both domestic and international shipments.

Track and ensure accuracy of customer orders. Keep accurate records and documentation/logs.

Inventory management; including reconciliation, depletion logs etc. Prepare monthly inventory reports.

Responsible for sample shipments and customer follow-up.
Knowledge and Skills:
High School Graduate or GED REQUIRED; Some college preferred
Minimum of 3-5 years in Customer Service/Materials Logistics role

Must have chemical customer service experience ***
Skills and Competencies:
Proficiency with Microsoft Office Excel, Word and Outlook.

Detail oriented with excellent organization skills.

Ability to work within a team or independently as required.
Excellent communication skills and customer service focus

Founded in 1998, Professional Alternatives is an award-winning recruiting and staffing agency that utilizes technology and relationships to deliver top talent. Connect with us today!