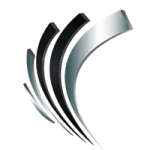 Professional Alternatives
Job ID#: 9778
AP Specialist
Grapevine, TX
$20 – $30/hour pending experience
Contract position: 4 to 6 weeks
Job Summary:
This position is responsible for various duties relating to generating and processing accounts payable and accounts receivable. This includes invoicing, or processing invoices, data entry, generating statements, account reconciliation and timely communication with appropriates individuals.
Responsibilities:
Ability to accurately process non-po invoices, 3-way match po's, and 2-way match po's.
Strong attention to detail*
Match invoices with appropriate documentation for payment
Code invoices to the proper general ledger accounts
Data entry into Macola ERP system
Assist with month end closing as needed.
Reconcile vendor statements, research and correct discrepancies.
Responsible for identifying issues with invoices and managing them to resolution.
Respond to requests for information in a timely and efficient manner.
Monitor and ensure all emails are responded to in a timely and efficient manner.
Assist with other Accounting & Administrative related projects as needed.
Coordinate with procurement and vendors to resolve invoice issues in a timely manner.

Contributes to team effort by accomplishing related results as needed.

Any other duties as assigned.
Qualifications, Knowledge, Skills, & Abilities:
2 – 3+ years of Accounts Payable experience required.
High school diploma or GED required; associate or 4-year degree.
Excellent computer skills including knowledge of Microsoft Office (Excel, Word and Outlook) required
Ability to work under pressure, manage multiple priorities and meet deadlines.
Excellent problem solving and analytical skills.
Demonstrate effective written and oral communication skills.
Exhibits a positive attitude and enjoys working in a collaborative team environment.
Treats all customers and employees with dignity and respect.
Models and consistently exhibits a high level of customer service and builds good business partner relationships.
*Due to the high volume of applications we normally receive, we are not able to personally respond to all applicants. However, if you are selected to move forward in the process, you will be contacted soon regarding next steps.

Founded in 1998, Professional Alternatives is an award-winning recruiting and staffing agency that utilizes technology and relationships to deliver top talent. Connect with us today!