Senior HR Associate – Team Operations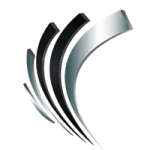 Professional Alternatives
Job ID#: 9780
Senior Human Resources Associate, Team Operations
Direct Hire; up to 65K
West/Central Houston
**Ideal candidate will be bilingual in English/Spanish; focus on Recruiting & Onboarding and Development & Training
Duties:
Assist in recruitment and interview process ensuring hiring process is followed; manage candidates through process utilizing ATS
Create job postings, launch new hire onboarding packet, etc.
Facilitate onboarding process; complete checklist and IT onboarding/setup, create profiles, order employment screening, send first day instructions, gather first day marketing materials and collateral, coordinate first day orientation, and assist in enrollment of benefits
Verify and maintain digital I-9 documents
Capture recruiting metrics and maintain reporting
Maintain and manage relationships with staffing partners
Manage semi-annual performance review process including training, timeline communication, goal setting/project tracking and succession planning; coach leaders on writing performance feedback
Manage, conduct, and improve existing program for lead training; develop curriculums by role and assign training courses
Design, develop and deliver high-impact learning programs and improve existing programs
Assess and identify development opportunities and training needs; determine priorities across life cycle, from onboarding to promotions through collaboration with key stakeholders
Future duties including maintaining files and Paylocity records, act as backup for Senior Manager, coordinate open enrollment, training and events, and create documents/forms
Qualifications:
Bachelor's degree in Business, or Human Resource Management/Development
3-5 years of related experience
Strong Microsoft Office Suite; Paylocity, SharePoint and InDesign preferred
Team spirited, strong character, values and work ethic; punctual, dependable and flexible
Strong organizational, follow-through and communication; proactive, out of the box thinker
Ensure optimal confidentiality and discretion
Other Info:
Seeking natural human resources partner with a zest for people
Amazing company culture with internal education opportunities
Great benefits package
Longer interview process

Founded in 1998, Professional Alternatives is an award-winning recruiting and staffing agency that utilizes technology and relationships to deliver top talent. Connect with us today!