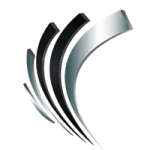 Professional Alternatives
Job ID#: 9799
Production Scheduler Needed
NorthEast 77078
3 month Contract Role
Starts May
2st shift 7am – 4pm
Pay range: to 20$
Need to have following:
*Experience in production.
*Ability to handle and prioritize multiple tasks.
*Proficient with computers.
*Ability to create and understand reports in order to make production decisions.
*A desire to promote the success of the organization and production staff.
*Utilize MRP or ERP system to plan orders and prioritize accordingly.
*Create and maintain schedules.
* Use workers and resources in the most effective manner.
* Provide quick responses to production issues.
*Identify problems and help improve processes.
* Use software to generate reports and schedules.
* Ensure that company deadlines are met
*Associate's degree in management or EQ experience.

Founded in 1998, Professional Alternatives is an award-winning recruiting and staffing agency that utilizes technology and relationships to deliver top talent. Connect with us today!