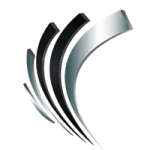 Professional Alternatives
Job ID#: 9909
Our Dallas Commercial Banking client is seeking to add a Marketing Specialist to their growing Marketing team!
The Marketing Specialist will administer and coordinate all aspects of company marketing functions, strategies, objectives and initiatives. Implement marketing strategies to fulfill goals for growth objectives and company branding. Coordinate the marketing function to enable execution of competitive strategies in key markets and products. Coordinate, monitor, and report key marketing and sales metrics against goals. Support, coordinate and organize overall marketing and sales objectives while reporting directly to the Director of Marketing in the company.
Marketing & Sales:
1. Administer the company marketing and sales function to identify and develop new opportunities within existing and new customers for products and services
2. Monitor, evaluate and report competitive market conditions. Provide insight for openings to market and sell our products and services
3. Research, develop and execute strategies to identify market opportunities. Assist in taking existing products into new markets, new products into existing markets and or new products into new markets
4. Manage and execute the brand image of the company
5. Manage and execute the preparation, issuance, and delivery of marketing materials including: websites, sales collateral, graphics, exhibit properties, advertising, and promotional programs
6. Manage, and operate within approved marketing budgets supporting overall business plan
7. Administer and execute the company customer satisfaction survey, analyze and recommend actions based on status of individual customers or groups of customers
8. Organize and support sales and marketing reporting
9. Perform other duties and projects as assigned
Requirements:
1. Bachelor's degree, preferred
2. Minimum of 6-8 years experience in a marketing and or sales / marketing capacity, knowledge of banking products/marketing
3. Good innovative, and interpersonal skills. Above average personal, communication and business skills
4. Proficient in Microsoft Office Suite, Adobe and lead management systems
5. Ability to create and write copy for marketing materials
6. Ability to coordinate and manage design of marketing materials
Qualified applicants please apply to sending resume confidentially to rdevere@proalt.com or by calling (281) 832-7500


Founded in 1998, Professional Alternatives is an award-winning recruiting and staffing agency that utilizes technology and relationships to deliver top talent. Connect with us today!