Change Manager & Communications Associate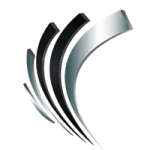 Professional Alternatives
Job ID#: 8963
Change Manager & Communications Associate (Houston, TX)
The Strategy & Operations group functions as an internal consulting group and serves as a partner and advisor to the Executive team. We lead mission critical, cross-functional efforts, deliver objective analysis and insights, and execute on strategic initiatives. The ideal candidate will support the design, implementation, and evolution of change strategies and plans to engage, inspire, and motivate people to embrace the significant changes that are required to drive the business forward. We are looking for someone with strong change management and communication abilities who has deep experience in creatively managing change within complex organizations.
Responsibilities
Responsibilities may include, but are not limited to the following:
· Manage initiatives that focus on new projects and process optimization; Initiatives will require end-to-end execution from initial assessment through recommendation and implementation.
· Conduct the execution, analysis, and reporting of adoption assessments to develop the change plan and drive improved adoption
· Perform stakeholder analysis and change impact assessments for key stakeholder groups as required
· Develop key messaging across stakeholder groups
· Recommend and coordinate engagement activities to support leadership in communicating the changes to stakeholders
· Partner with other communication teams to develop and disseminate content into appropriate channels and ensure alignment with branding and communications protocols
· Develop enablement materials for change networks to articulate the vision narrative to support them in cascading key messages
· Work closely with subject matter experts across the program initiatives and leadership to ensure coordination of transformation messaging across all topic areas
· Liaise with other workstreams to provide updates on the Change Management and Communications workstream and collect information to be incorporated into the change management plan
Qualifications

· Bachelor's degree from an accredited college or university; business, change management, organization effectiveness or communications preferred
· Professional with demonstrated experience in change management and/or communications related to strategic transformations
· Extremely high attention to detail with exceptional writing and editing skills
· Ability to generate and execute creative ideas related to making communications engaging and distinctive
· Strong executive presence and the ability to work with and influence senior leaders
· Superior project management skills with demonstrated experience successfully managing a cross-functional or cross-departmental team on a complex project
· Superior presentation skills with an ability to present ideas and information in a concise, organized way
· Proficient in Microsoft Office Suite of products with special emphasis on Excel, Word and PowerPoint.
· Intermittent travel is required
Qualified Inquiries: rreyna@proalt.com
Apply with Linkedin
Apply with Indeed