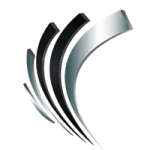 Professional Alternatives
Job Title: Collections Analyst
Location: Houston, TX
Salary: $28 per hour
Our client is seeking a talented Collections Analyst to join their team in Houston, TX.
The Collection Analyst is responsible for Analyzing accounts and communicating with Sales and Customers to ensure timely collection of customer payments.
Job Description:
Collect delinquent payments from customers (initiate collections activities: phone, email, dunning letters, contacting MA or AE, other)
Handle credit and Local inquiries and/or disputes received via phone, create new disputes for credit/Local controlled accounts
Research financial disputes and inquiries
Working with customers and internal stakeholders to resolve the disputed issue (e.g., volume, price, freight, short-pays, account issues, promotions, etc.)
Coordinate actions based on root-cause analysis on disputes and identify customer patterns that can be resolved by working directly with the customer or Sales
Resolve collections issues and collect payment for trade (Local or National) controlled accounts, make voice outbound collection attempt for collection of delinquent payments from Local customers
Update collection notes for resolution and/or other situations based on outbound collection
Identify way to improve the overall credit portfolio and reduction in bad debt or delinquent accounts
*Due to the high volume of applications we normally receive, we are not able to personally respond to all applicants. However, if you are selected to move forward in the process, you will be contacted soon regarding next steps.