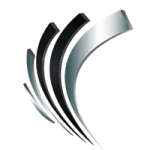 Professional Alternatives
Job ID#: 9196
Job Title: Sr. Revenue Accountant
Duration: Temp-to-Hire, July start
Location: Downtown Houston
Compensation: $35 to $60/hour (DOE)
Our client, a privately owned oil and natural gas company, is searching for a Sr. Revenue Accountant to join their team immediately! Objectives include recording highly complicated oil and gas sales, performing sales variance analysis, reconciling AR and GL balances as well as preparing various regulatory reports in a timely and accurate manner.
Essential Job Responsibilities:
Record company's oil and gas sales, for highly complicated assigned fields
Prepare federal and state royalty and tax reports; make related general ledger (G/L) entries to record/clear payments
Review cash application by property and purchaser on a monthly basis
Prepare accounts receivable reconciliation report and resolve outstanding balances for assigned properties on a monthly basis
Prepare general ledger (G/L) account reconciliation report; reconcile and clear balances for assigned accounts on a monthly basis
Prepare gas balancing statements and pipeline reconciliation reports
Prepare invoices for royalties and taxes paid for partners on a monthly basis
Prepare sales variance analysis and explain major sales fluctuations for assigned properties on a monthly basis
Other duties as assigned by management
Qualifications:
Bachelor's degree in Accounting is required along with 5+ years' experience in oil and gas revenue accounting
Working knowledge of oil and gas accounting systems is preferred
Must have the ability to solve problems accurately and exhibit exceptional proficiency in data management to include spreadsheet proficiency
Will be expected to complete multiple, diverse tasks of differing priorities; outstanding administrative and organizational skills are a must!
Other info:
Approachable management and leaders that want you to succeed!
Open communication and unparalleled transparency
Beautiful new building in downtown Houston with onsite workout facility