Senior Business Intelligence Analyst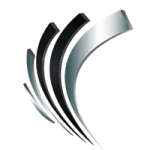 Professional Alternatives
Job ID#: 8962
Senior Business Intelligence Analyst (Houston, TX)
About The Role
The Strategy & Operations group functions as an internal consulting group and serves as a partner and advisor to the Executive team. We lead mission critical, cross-functional efforts, deliver objective analysis and insights, and execute on strategic initiatives. The ideal candidate will be responsible for helping to drive the data-driven decision-making of the the strategy team. A successful candidate will be passionate about digging into data and understanding the stories the data is telling. You will analyze complex data sets, track and measure insights, and provide data-driven suggestions to business leaders.
Responsibilities
Responsibilities may include, but are not limited to the following:
· Leverage Business Intelligence and Data Analytic best practices to deliver relevant, timely and insightful information to the business
· Design and build queries, reports, and dashboards using business intelligence tools adhering to established frameworks and standards
· Actively participate in and influence discussions around reporting requirements, infrastructure needs, and design
· Consistently deliver high-quality business intelligence solutions and services to clients on schedule
· Bring structure to ambiguous business problems and recommend visualization solutions that can be easily interpreted by users
· Follow, maintain and improve all documentation and procedures for report design and production
· Provide subject matter expertise for multiple projects concurrently through all phases of the development lifecycle.
· Exercise flexibility in handling multiple tasks in this fast paced FinTech/Start-up environment
Qualifications
· Bachelor's degree in Computer Science, Software Engineering, other technical degree, or equivalent practical experience.
· 3+ years experience in Business Intelligence delivering reports, dashboards and visualizations to business teams
· Prior experience in a financial services environment
· Proficient understanding and experience working with various Data and BI technologies. Experience with AWS Athena, Redshift, and Redshift Spectrum a plus.
· Sound understanding of BI best practices and methodologies; experience with relational structures, structured query language (SQL), data warehouse and reporting techniques.
· Experience with business intelligence tools and data visualization concepts (Cognos, Tableau, QlikView, PowerBI or similar), Tableau is a plus
· Strong Excel proficiency required
· Experience as a business/reporting analyst, in a dynamic business environment, with demonstrated reporting, analytical, and database experience
· Self-motivated and managed, exceptional follow-through
· Solid problem solving skills and a strong analytical thought process
· Proven track record in taking ownership to deliver results within a fast-paced environment
Qualified Inquiries: rreyna@proalt.com