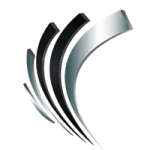 Professional Alternatives
Job ID#: 9094
Sr.Collection Analyst –
Seguin, TX
Responsibilities:
-Managing AR portfolio
-Effectively communicate and support divisions goals while providing quality customer service.
-Recognition of credit risks and escalation
-Knowledge of bond and lien process
-Enjoy's working in a fast pace multi task environment that's focused on exceeding clients goals.
Qualifications:
Monday through Friday 8 am to 5 pm
Must be willing to work occasional overtime as needed
SAP and Sales Force knowledge preferred
*Due to the high volume of applications we normally receive, we are not able to personally respond to all applicants. However, if you are selected to move forward in the process, you will be contacted soon regarding next steps.