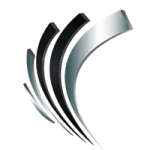 Professional Alternatives
Job ID#: 9157
SR Credit/Collection Analyst
Reports to: Credit Manager
Location: The Woodlands, TX
Responsible for the collection of all open accounts receivable activities for Company. Assists with all facets of Accounts Receivable and Credit/Collection activities as assigned.
PRINCIPLE RESPONSIBILITIES:
Interact with customers regarding collection of open accounts receivable balance. Verifying balances with customers on a monthly basis.

Conduct daily calls to past due account receivable accounts. Email any missing invoices, Proof of Deliveries as requested, and demand letters as necessary.

Establishes pay-plans on outstanding balances per Company policies, suggest & re-evaluates customer's credit levels as necessary. Credit authorization level up to $100k.

Review accounts per Company policy for placement of accounts on credit hold & subsequent removal.

Able to audit customer histories, trace payment applications.

Interfaces with Sales Customer Service & customer to resolve customer payment disputes.

Credit investigation on new accounts, references, trade D & B and Bank. Credit authorization level up to $100k.

Set up financial portion of new accounts.

Communicate collection progress via reports and verbally to management

Recommend accounts for collections, pay plans, legal activity.

Letter of credit knowledge required.

Liens and lien release knowledge required.

Escheatment knowledge is a positive.

Write up journal entries and adjustments necessary to make corrections to A/R.

Strong knowledge of debits and credits to G/L advisable.

Filing activity related to A/R accounts.

Other duties as required
MINIMUM EDUCATION/EXPERIENCE REQUIRED:
Minimum 5-7 years of direct A/R, Credit and Collections experience.

Bachelor's Degree in Accounting or Business related.

International experience in Credit and Collections

Microsoft Office Suite Expertise.

Mainframe experience preferred (ASI, Man-Man, OMAR, QAD, GetPaid).
COMPETENCIES:
Strong presence, communication, and interpersonal skills and an ability to motivate and manage at all levels.

Proactive and results orientated – taking a keen sense of personal ownership.

Critical thinking and problem solving skills.