Houston Staffing Agency & Headhunters
Houston Staffing Agency Delivering Award-Winning Services
In the current business market, companies need the industry experience, resources, and skill set of a Houston staffing agency with hyper-local focus and a national network. Simply posting your open role on job boards can often result in mountains of unqualified and lackluster resumes. This only creates more work for your HR team and hiring managers, driving your hiring costs up and pushing productivity down.
Below are just some of the business sectors in which we work:
Houston Headhunters that Locates Top Talent
If you're a professional searching for the latest jobs in Houston, Professional Alternatives' comprehensive network of client partnerships allows us to offer rewarding positions for your career search that often aren't posted on regular job boards. Take the first step in finding your dream job by partnering with Professional Alternatives, the most experienced and awarded staffing agency in Houston. To view all of our open jobs, click here.
Whether you're hiring top talent or looking for your dream job, give us a call us today:
(713) 572-2100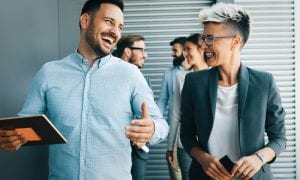 As time goes on, more and more businesses are realizing the benefits from supporting employee mental health. Mental health is a serious…
(Read More)