Despite some progress, the gender pay gap still exists, particularly in careers for women. A Bureau of Labor Statistics report shows that women earn 81 cents per dollar compared to men 19 cents increase from 1979, which was the first year the figures became available. Still, not all jobs provide the same opportunities especially for working women. Even though the focus around what women are paid usually revolves around the gap between what men are paid, there are also differences between what some careers for women pay compared to others.
Top Careers for Women Great Compensation and Growth Opportunities
1) CEO
One of the well-paying careers for women is CEO. Chief executives usually plan, coordinate, and supervise a company's operations. CEO's work to make sure that their firms reach their aims. They can work in different public or private sector industries. Even though they usually earn the highest salary when compared to other management positions, CEO's work long hours since they are basically responsible for their company's success. Women CEOs get a median annual income of about $90,272.
2) Pharmacists
Pharmacists oversee the management and dispensing of medications to people who have prescriptions from their doctors and it's one of the high paying careers for women. Pharmacists also provide advice on medication usage. Though different pharmacists can work in grocery or drugstore pharmacies, many work in hospitals or other clinical settings. They are usually licensed and have a Doctor of Pharmacy degree. Licensures are usually obtained by taking about two professional exams. Female pharmacists earn a median income of about $98,280 per year.
3) Nurse practitioners
This position under high paying careers for women usually involves coordinating patient care. They work independently or collaborate with physicians. They also offer either primary or even specialty healthcare. Nurse practitioners are also called advanced practice registered nurses (APRNs). They must possess a master's degree as well as a state license. Female nurse practitioners receive a median annual pay of about $98,332.
4) Computer and information systems managers
Typically referred to as information technology managers, this is a part of the well paid careers for women. They devise, coordinate, implement, as well as assess computer-related projects. They work directly in software and hardware, including web design database development, and IT strategy design. Women IT managers receive a median annual income of about $89,804.
5) Lawyers
This is one the popular, well-paid careers for women. They counsel and represent clients, businesses, and others on legal issues. This position requires a bachelor's degree and extra three years in law school. United States lawyers intending to work professionally must take their state's bar examination. Women attorneys get a median annual pay of about $91,624.
6) Software developers
This is one of the fast-rising careers for women that are lucrative. Software developers create and assist in devising computer programs. These positions involve everything from assessing users' needs to designing applications and assisting in writing code to enhance existing software. Female software developers get a median annual pay of $85,488.
Retained Search Firm Driving Your Business Forward
The award-winning retained search team at Professional Alternatives focuses on delivering the high-quality talent you need when speed and confidentiality are essential to your search. With most retained searches being for impactful roles with your organization, it's important to know that since 1998, we've been refining our retained search process to locate and deliver the perfect-match professionals your company needs to be best positioned for success.


Founded in 1998, Professional Alternatives is an award-winning recruiting and staffing agency that utilizes technology and relationships to deliver top talent. Our team of experienced staffing agency experts is here to serve as your hiring partner. Contact us today to get started!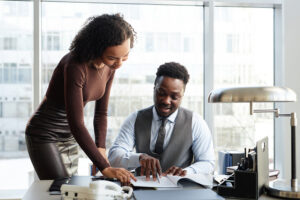 From Experienced to Exceptional: A Guide to Excelling in Legal Assistant Interviews Introduction to Legal Assistant Recruitment In…
(Read More)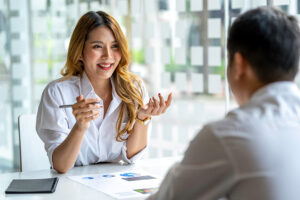 Unlocking the Secrets of Successful Escrow Disbursing: A Comprehensive Guide Introduction to Escrow Disbursing Escrow disbursing plays a…
(Read More)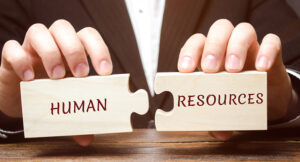 Unlocking the Power of HR Reporting: Best Practices for Recruitment Managers ‍Image Source: Unsplash ‍Introduction to HR Reporting…
(Read More)