How To Hire A Top Performer Human Resources Leader
If you are looking for a human resources manager, you're in the right place. This is a critical role for someone who will be hiring new talent. As a business owner, you need someone who will be qualified and will handle the process such as interviewing prospective candidates, hiring them, and making other tough decisions.
This guide will help you find the best one for your business. Let's take a look now at the following tips below.

1.-Consider someone inside your company first
The first place you'll want to consider is someone from the inside. The reason for this is they have a chance of understanding the policies and procedures of your company. So, it would make sense that they would be more qualified compared to outside candidates.
Not only that, but they also understand the challenges of your business. If they are a manager, they may already possess much-needed skills such as active listening, hiring the right people, making critical decisions, and more.
2. Include outside candidates
It would be fair to also include outside candidates. Especially those who have had experience with human resources. Granted, their challenge would be getting to know the procedures of your organization.
As long as they are a great communicator, know the technology you're using for various tasks, and can focus on meeting their employment goals, then the transition process won't be such a problem. Experienced HR managers can be favorable in a pool of candidates.
You might find that someone on the outside might be a better choice than someone on the inside. Especially if they have an idea of how to deal with behavioral issues in the workplace.
3. Experience matters
You must confirm their prior experience if you're seeking someone to develop your next-generation HR software. The idea that titles correspond to aptitude is the worst deception the devil has ever sold the world about HR. That is not only untrue but also risky in the area of human resources.
The range of qualifications for HR manager/director candidates is quite wide. Pick your top three HR needs to make sure you get what you need, then get ready to ask candidates about their successful programs in those areas during purposeful interviews.
Request a portfolio of the candidates' past projects in each area. If the encounter is imaginary rather than real, you won't be completely happy in less than a year.
4. Ask for referrals
Whether you are considering a candidate from the inside or outside of the company, it's always a good idea to ask for referrals. This way, it will give you a closer look into the candidate and whether or not they would be a good fit for the position.
It's always a good idea to ask for at least two referrals. You'll want to get some fact-finding information from the candidate you're interested in hiring. Do they possess the skills of someone in an HR management position?
Are they someone who is a problem solver without hesitation? Do they have a good idea for talent optimization? These are some questions you'll want to ask.
Final Thoughts
Hiring the right human resources leader to handle all the transactional and strategic responsibilities is key. That's why following these three tips above will be a huge help. You'll end up finding someone that will be the perfect fit and they just might have been with the company for a while.
It may not hurt to look at the outside candidates. You'll never know if you'll find a better candidate who has the experience and the know-how. When it comes to finding the perfect HR manager, don't take your chances.
Do as much due diligence as possible. The deeper you go, the more you'll know about a potential hire. The decision might get easier from there.
Before you know it, they'll be sourcing the best talent that will help meet your business goals or a specific outcome.


Founded in 1998, Professional Alternatives is an award-winning recruiting and staffing agency that utilizes technology and relationships to deliver top talent. Our team of experienced staffing agency experts is here to serve as your hiring partner. Contact us today to get started!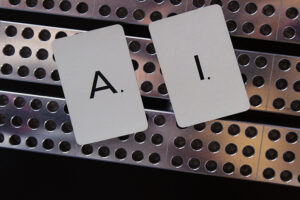 AI in Hiring: Unlocking Efficiency and Accuracy in Four Key Use Cases ‍AI has revolutionized various industries, ranging…
(Read More)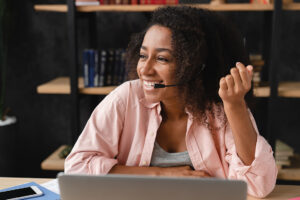 Fluently Navigate Your Sales Support Job Search: Must-Have Tools for Bilingual Professionals ‍   Introduction As the global marketplace…
(Read More)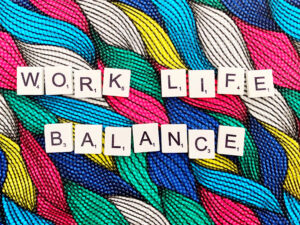 Finding Harmony: Strategies for Achieving Work-Life Balance as a Senior Operational Accountant Introduction: The Importance of Work-Life Balance…
(Read More)