How Can Oil and Gas Companies Adapt to Disruption?
Whenever there is an intentional change to the normal way of doing things, we call it disruption, and that happens in nearly every aspect of life. From a change in your normal routine to a change in a company's policies, disruption is something that is going to happen and can often lead to some interesting results.
However, while some companies are very good at adapting to disruption and taking on the changes needed to survive when the old ways just don't work anymore, the oil and gas companies aren't. They tend to operate under the if it isn't broken, don't fix it mentality that ignores all the positive advances and negative world events that can and often do impact their business.

So how can oil and gas companies learn to embrace change? Here are some things they can try.
1.-Looking at Their Big data
The systems allow for all the data to be collected, stored, processed, and then shared, and without the benefits of big data oil and gas companies are at a loss whenever it comes to completing essential tasks. These can include real-time reporting of data, better examination and faster decision making based on those examinations, quicker analysis of risk, and a reduction of failures out on the job site.
The executives of the oil and gas companies would have all the information they need and more at their fingertips if they had a warehouse that held all the big data, and then the operatives in the field could use that data to make even more decisions much faster.
2.-Utilizing the Cloud for Computing
Cloud computing has been around for a while, and it is hard to find cooperation that isn't as least partially on the cloud if not solely on it. You would think that the oil and gas companies would be perfect on the cloud because they have offices and worksites that are thousands of miles apart and could benefit from having one strong network. However, they are still acclimating to the cloud-based world and have had to fast-track due to COVID-19.
The cost optimization for cloud computing is barely low, and the most economical way to use it and maintain a company's IT infrastructure or a data warehouse is definitely with cloud infrastructure and pay-as-you-go software packages.
3.-Automation
Automation software is one of the most useful things in any company, as it can provide so many benefits to companies that know how to use it and can use it well. However, oil and gas companies haven't completely gotten with the program, but they are now starting to see the benefits and high performance of automation.
Some of these benefits can include a reduction in human error, faster and easier completion of time-consuming tasks, access to virtual machines using the cloud applications, and a better way for the entire company to scale, by maximizing its potential for growth.
As more and more oil and gas companies learn and chronicle their experiences with automation, they will see more and more benefits for themselves and their growth.
Of course, other trends in the oil and gas industry will be able to help the company deal with disruptions and increase its efficiency. Companies are starting to recognize that they need to catch up to the rest of the world and embrace new ways of doing things. For example, increasing trends of using technology such as drones, GPS systems, virtual monitoring devices, and even blockchain technology to share information can be extremely helpful.


Founded in 1998, Professional Alternatives is an award-winning recruiting and staffing agency that utilizes technology and relationships to deliver top talent. Our team of experienced staffing agency experts is here to serve as your hiring partner. Contact us today to get started!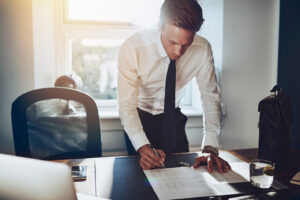 Mastering Modern Litigation: How Houston Paralegals Can Optimize E-Filing and Records Administration ‍ Unlock your potential with the…
(Read More)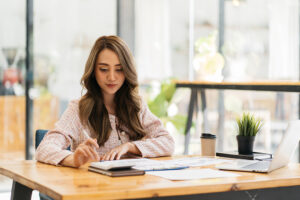 AP Processing Demystified: A Step-by-Step Guide for Recruiters in Houston, TX Introduction to AP Processing As a recruiter…
(Read More)