Banking Recruiters & Staffing Solutions
Top Banking Recruiters & Consulting Services
The banking recruiters at Professional Alternatives help your company locate and secure the best banking talent for a variety of industries at various levels. The successful track record of our Financial Services Group is attributed to the ability to leverage the extensive professional backgrounds, knowledge, and expertise of its team members as practitioners within the specific industries in which it operates. Our team of banking recruiters accomplishes this by utilizing its vast existing network of top talent and maintaining senior-level relationships with key stakeholders.
Partnering with premier financial institutions around the country, below are some of the commercial banking roles we fill:
C-Suite/Executive and Senior Bank Leadership
Commercial Real Estate Lenders (CRE)
Commercial & Industrial Lender
Energy Lender
Sr. Financial Analyst
Chief Credit Officer
Senior Credit Analyst
Credit Analyst
Commercial Loan Portfolio Manager
Commercial Loan Underwriter
Chief Financial Officer (CFO)
Finance and FP&A Leadership
Risk and Compliance Officers
Project Consulting
Regional Credit Officer
Our Banking Recruiters & Staffing Services
Our banking recruiters partner with clients to help them grow their business through top talent, utilizing direct-hire, contract, and contract-to-hire solutions.
With more than 315 years of combined banking recruiting experience, our team of qualified and experienced placement consultants is here for your success.
We work every day to ensure consistently high-quality banking talent and client satisfaction through our ProAlt Promise, which is our 100% quality guarantee.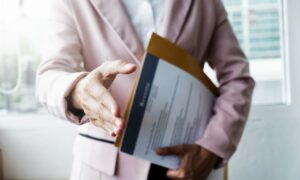 A labor shortage means employers are going through a tough time trying to recruit qualified people for job positions. It's either there…
(Read More)