Office Staffing & Administrative Staffing
Office Staffing & Administrative Staffing to Support Your Business
Our team of #1 award-winning office staffing experts and administrative staffing professionals work with premier companies across the country to deliver top administrative talent. Our office staffing team understands that dependable support staff is crucial to your organization's success, delivering only the most reliable and focused office staffing services. From office managers to administrative assistants, our office staffing experts are here for all of your support team needs.
Our administrative staffing experts work with the top companies in the country fill a variety of office and administrative jobs, including:
Executive Assistant
Administrative Assistant
Customer Service Representative
Technical Writer
Data Analyst
Data Entry Clerk
Accounting Assistant
Data Entry Specialist
General Office Clerk
Mail/File Clerk
Operations Assistant
Office Administrator
Office Manager
Receptionist
Secretary
File Clerk
Billing Specialist
Travel and Expense Specialist
Legal Secretary
Administrative Support Associate
Award-Winning Office Staffing & Administrative Staffing
Our office staffing agency experts partner with companies to help them grow their business through top talent, utilizing full-time, temporary, and temp-to-hire solutions.
With over 350+ years of office, administrative, and support staffing experience, our team of qualified and experienced placement consultants is here for your success.
We work every day to ensure consistently high-quality administrative talent and client satisfaction through our ProAlt Promise, which is our 100% quality guarantee.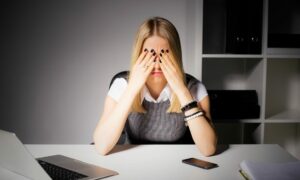 A toxic workplace refers to a dysfunctional and stressful professional environment. It could be that the people in charge are bullies, or…
(Read More)