Office Staffing & Administrative Staffing
Office Staffing & Administrative Staffing to Support Your Business
Our team of #1 award-winning office staffing experts and administrative staffing professionals work with premier companies across the country to deliver top administrative talent. Our office staffing team understands that dependable support staff is crucial to your organization's success, delivering only the most reliable and focused office staffing services. From office managers to administrative assistants, our office staffing experts are here for all of your support team needs.
An office staffing agency locates, interviews, and matches job seekers with your business. Companies choose our hiring firm because we get what they need every time. We handle the entire process, leaving your team with more time and resources to spend elsewhere. See how your office grows with talent you can depend on!
Our administrative staffing experts work with the top companies in the country fill a variety of office and administrative jobs, including:
Executive Assistant
Administrative Assistant
Customer Service Representative
Technical Writer
Data Analyst
Data Entry Clerk
Accounting Assistant
Data Entry Specialist
General Office Clerk
Mail/File Clerk
Operations Assistant
Office Administrator
Office Manager
Receptionist
Secretary
File Clerk
Billing Specialist
Travel and Expense Specialist
Legal Secretary
Administrative Support Associate
Award-Winning Office Staffing & Administrative Staffing
Our office staffing agency experts partner with companies to help them grow their business through top talent, utilizing full-time, temporary, and temp-to-hire solutions.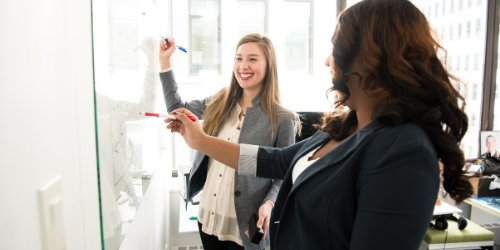 With over 350+ years of office, administrative, and support staffing experience, our team of qualified and experienced placement consultants is here for your success.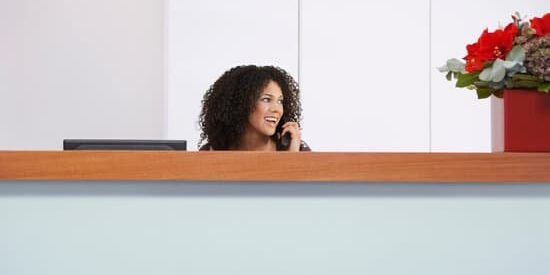 We work every day to ensure consistently high-quality administrative talent and client satisfaction through our ProAlt Promise, which is our 100% quality guarantee.
Choose Our Office Staffing Firm for Administrative Recruiting
Partnering with Professional Alternatives provides unmatched opportunities for your company's growth. Our team of expert recruiters has worked alongside offices for over 20 years of excellent service. Whether you need direct-hire, temporary, or remote staff, we simplify the process of finding talent. Trust our headhunters to deliver results, and you can have confidence in your administrative team.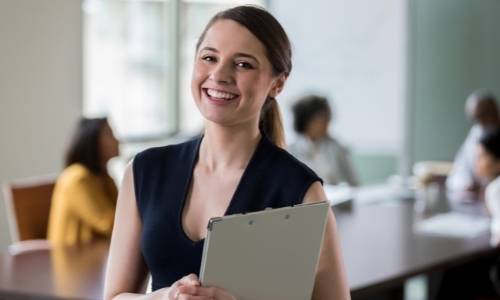 We Deliver Recruitment Results for Your Office Hiring Needs
Hiring takes time and resources out of your daily schedule. With Professional Alternatives, you can have peace of mind as we provide personalized office staffing solutions. See your team grow with confident, capable individuals at the top of their field. Using the best technology and hiring experts in the industry, we take care of the recruiting process from start to finish.
Serving as Your Go-To Office and Administrative Staffing Partner
Choose our office staffing agency for unrivaled service and results. With our team on your side, you can expect:
High-performing individuals: We account for all your hiring needs with excellent candidates in every department of the office. We have years of experience in recruitment and connections to the best talent.
Quick turnaround: We know the hiring process moves quickly, so we don't waste any time. While turnaround is different for every position, we work hard to fill positions fast.
Market expertise: Our professional recruitment strategies focus on your industry. We know how to find the best administrative staff for your office.
Unique solutions: At our core, we serve your organization's needs. After over 20 years of office staffing, we can identify unique ways to increase engagement with your company and attract fresh talent.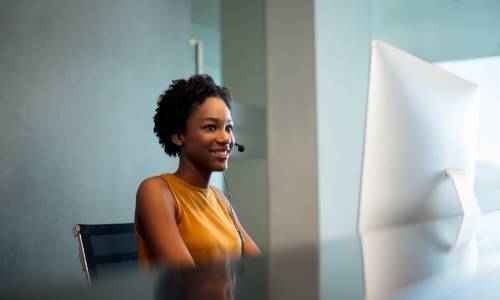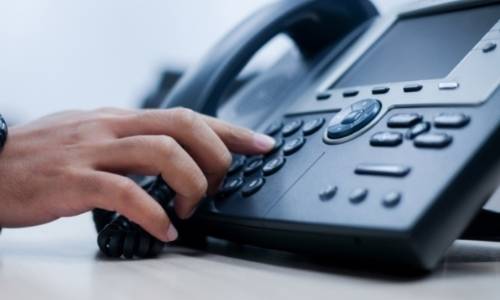 One of the Country's Leading Administrative Staffing Agencies
At Professional Alternatives, we simplify your staffing process. To begin, we consider your position requirements and ensure our talent selection can fulfill your needs. Our approach is unique to your hiring goals, though the result is always the same — placing eager individuals at your company.
As an award-winning office staffing firm, we operate with a solution-centered mentality. We conduct a thorough and detailed recruitment procedure so you can focus on running your office as usual. With Professional Alternatives, you're connected to a network of headhunters that hires the people you need most.
Keep Your Company Growing With Top Talent
Your business depends on its staff to get the job done. At Professional Alternatives, we offer comprehensive recruiting services for any of your open office positions. Take pride in your team members with our office staffing solutions.
Call us at 713-572-2100 or contact us online to get started today!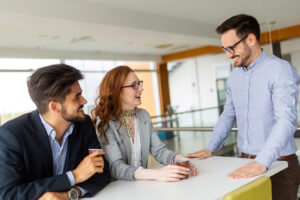 Rising to New Heights: How to Seize the Exciting Opportunities as a Marketing Analyst The role of a marketing analyst in the…
(Read More)