Marketing Recruiters & Creative Staffing
Marketing Recruiters That Drive Business Growth
As the #1 award-winning marketing recruiters offering direct-hire, temporary, and temp-to-hire services, Professional Alternatives delivers fully customized, best-match creative staffing solutions and top marketing talent that pushes companies closer towards their business goals. Our marketing recruiters engage top candidates through trusted referral sources, extensive networking channels, and a robust candidate database, working with a client-first focus that keeps your interests top of mind.
As we partner with some of the top companies across the nation, our marketing recruiters work to fill a variety of marketing and creative jobs, including:
Chief Marketing Officer (CMO)
Marketing Associate
Marketing Coordinator
Marketing Specialist
Communications Manager
Media Planner
Direct of Communications
Copy Editor
Brand Manager
Advertising Coordinator
SEO Manager
Graphic Designer
Brand Strategist
Brand Marketing Associate
Social Media Marketing Manager
Direct Mail Coordinator
eCommerce Analyst
Digital Marketing Coordinator
Product Manager
Traffic Manager
Creative Staffing Experts That Deliver Results
Our creative staffing experts deliver the tech-savvy and creative talent needed to strategically grow companies in today's fast-paced and innovative business environment. From newly emerging competition to ever-changing technology, the marketing landscape is developing rapidly. The right marketing and creative professionals can shape your brand, attract new clients, and position your business for growth and success for years to come.
Our Marketing Recruiters & Creative Staffing Services
Our marketing recruiters and creative staffing experts partner with national companies to help them grow their business through our #1 direct-hire, temp, and temp-to-hire services.
With nearly 350+ years of marketing recruiting and creative staffing experience, our team of experienced and talented placement consultants is here for your success.
Since 1998, we've been working to ensure consistently high-quality marketing talent and client satisfaction through the ProAlt Promise, our 100% quality guarantee.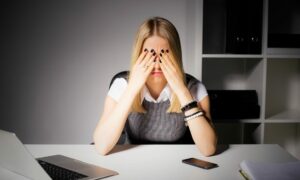 A toxic workplace refers to a dysfunctional and stressful professional environment. It could be that the people in charge are bullies, or…
(Read More)