Marketing Recruiters & Creative Staffing
Marketing Recruiters That Drive Business Growth
As the #1 award-winning marketing recruiters offering direct-hire, temporary, and temp-to-hire services, Professional Alternatives delivers fully customized, best-match creative staffing solutions and top marketing talent that pushes companies closer towards their business goals. Our marketing recruiters engage top candidates through trusted referral sources, extensive networking channels, and a robust candidate database, working with a client-first focus that keeps your interests top of mind.
Whether you operate a marketing firm or lead the creative department of a company within another industry, our staffing agency can fill your open positions with experienced individuals. At Professional Alternatives, our marketing headhunters locate reliable and enthusiastic creative professionals. As recruiters for marketing jobs, we know what companies need to grow and flourish.
As we partner with some of the top companies across the nation, our marketing recruiters work to fill a variety of marketing and creative jobs, including:
Chief Marketing Officer (CMO)
Marketing Associate
Marketing Coordinator
Marketing Specialist
Communications Manager
Media Planner
Direct of Communications
Copy Editor
Brand Manager
Advertising Coordinator
SEO Manager
Graphic Designer
Brand Strategist
Brand Marketing Associate
Social Media Marketing Manager
Direct Mail Coordinator
eCommerce Analyst
Digital Marketing Coordinator
Product Manager
Traffic Manager
Creative Staffing Experts That Deliver Results
Our creative staffing experts deliver the tech-savvy and creative talent needed to strategically grow companies in today's fast-paced and innovative business environment. From newly emerging competition to ever-changing technology, the marketing landscape is developing rapidly. The right marketing and creative professionals can shape your brand, attract new clients, and position your business for growth and success for years to come.
Watch your business move into the future of marketing with new and exciting talent. Our marketing recruiters locate some of the most experienced and innovative creative professionals. We simplify the hiring process, whether you need temporary, remote, or direct-hire staff. Enjoy a personalized hiring approach from our recruitment experts at Professional Alternatives.
Our Marketing Recruiters & Creative Staffing Services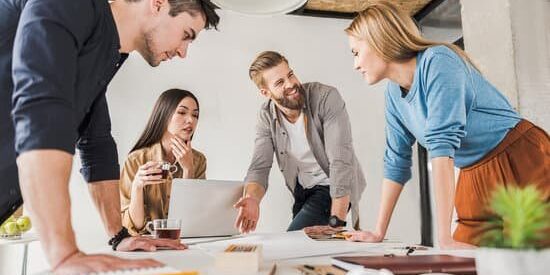 Our marketing recruiters and creative staffing experts partner with national companies to help them grow their business through our #1 direct-hire, temp, and temp-to-hire services.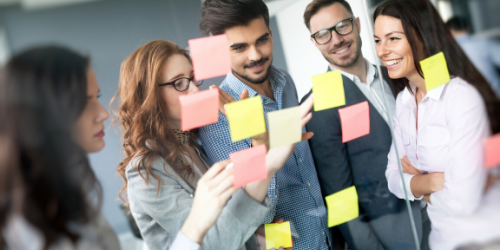 With nearly 350+ years of marketing recruiting and creative staffing experience, our team of experienced and talented placement consultants is here for your success.
Since 1998, we've been working to ensure consistently high-quality marketing talent and client satisfaction through the ProAlt Promise, our 100% quality guarantee.
Award-Winning Creative Recruiters That You Can Count On
At Professional Alternatives, excellent service and real industry experience is what keeps us moving. We identify the best creative talent in the industry through specialized staffing assistance. As a nationally recognized creative staffing agency, we offer unique hiring solutions for your marketing department. From SEO managers to Chief Marketing Officers, we source talent for various creative positions at your company so you can improve engagement with your goods or services.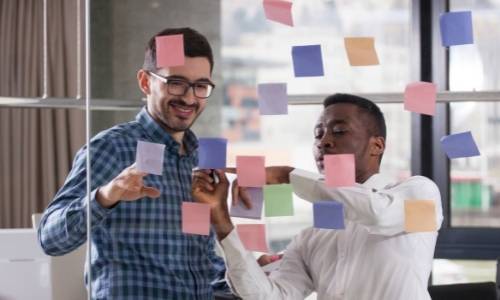 Our Creative Staffing Agency Hires Top Talent
Marketing staffing agencies locate and place outstanding marketing professionals at your company. Creative recruiters have connections with individuals throughout the industry so they can fill your positions with qualified candidates.
Experience better hiring results by working with our recruiters for marketing jobs. Our recruitment team drives business growth through:
Industry experience: Our headhunters have over 300 years of combined recruitment expertise across various industries. We know what businesses across the board are looking for in a new hire, and we deliver every time.
Top talent: We use a specialized hiring process to identify talented, experienced, and eager candidates. We also test industry-specific skills to ensure your new hire has the qualifications to get started right away.
Personalized procedures: At Professional Alternatives, we treat every client with professionalism and respect. We understand the trust it takes to hire a creative staffing agency, so we make sure to represent your business well.
Fast turnaround: While every position calls for a personalized hiring approach, we always work efficiently. We keep you updated throughout the process and deliver top talent within your ideal time frame.
Be Confident in Your New Hires With Our Marketing Recruiters
Our staffing agency focuses on finding talent that fits your needs. We match skilled job seekers with your positions so you can focus your efforts elsewhere and still feel confident in your creative team. With Professional Alternatives, you can help your company grow onward and upward!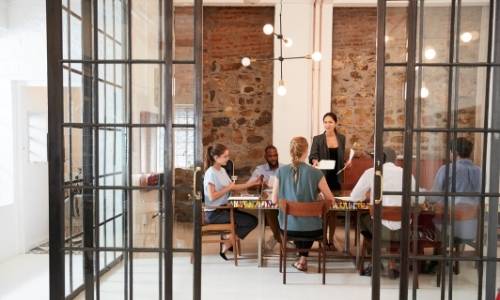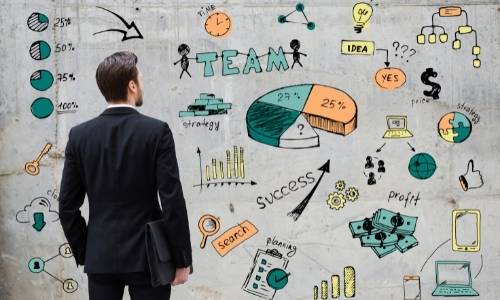 Choose Professional Alternatives as Your Hiring Partner!
Your organization needs a strong team of creative professionals to grow, and we'll take on the staffing process with precise attention to detail. Our creative recruiters locate top-performing talent that you can depend on.
Getting started with our marketing staffing agency is simple. Give us a call at 713-572-2100 or contact us online today!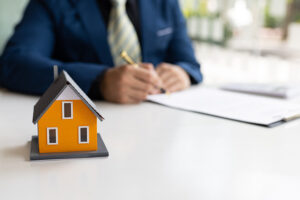 From Rookie to Pro: The Journey of Leasing Consultants and Their Remarkable Success Stories ‍Image Source: FreeImages Introduction: The Role of Leasing…
(Read More)