Finance Recruiters & Headhunters
Finance Recruiters Who Understand Your Business Needs
The finance recruiters at Professional Alternatives understand that in today's financial climate companies require insight and experience when hiring for essential finance jobs. Our finance recruiters deliver knowledgeable and consultative hiring services, regularly updating our collection of qualified and experienced professionals to deliver top talent to grow your business.
Professional Alternatives is the leading finance recruitment agency for filling the roles your company needs to keep up with the competition and continue growing. Our team of consultants has industry experience from within the finance industry, allowing them to understand your needs and deliver successful results.
We partner with some of the nation's top companies to fill a variety of top finance jobs, including:
Finance Manager
Accountant
Controller
Chief Financial Officer (CFO)
Financial Analyst
Financial examiner
Director of Financial Reporting
Finance Assistant
Finance Clerk
Director of Accounting
Tax Manager
Director of Finance
Financial Auditor
Assistant Finance Manager
Assurance Senior
VP of Finance
Our Finance Recruiters & Headhunter Services
Our finance recruiters partner with clients to help them grow their business through top talent, utilizing direct-hire, contract, and contract-to-hire solutions.
With more than 350 years of recruiting experience, our team of qualified and experienced finance recruiters is here for your company's success.
We work every day to ensure consistently high-quality finance talent and client satisfaction through our ProAlt Promise, which is our 100% quality guarantee.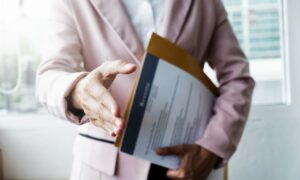 A labor shortage means employers are going through a tough time trying to recruit qualified people for job positions. It's either there…
(Read More)