Executive Recruiters & Headhunters
Executive Recruiters With Access to Industry-Leading Talent
The executive recruiters and headhunters at Professional Alternatives take a unique and proven approach to executive recruiting and staffing. By conducting detailed and thoughtful research on the needs and goals of your company, our executive recruiters stand above the competition in our drive to deliver meaningful business results through top talent. Our team's unparalleled approach allows us to understand your company, goals, success metrics, culture, and more.
Partnering with some of the top organizations around the country, our executive recruiters work to fill a variety of executive and leadership roles, including:
CAO (Chief Accounting Officer)
CAA (Chief Applications Architect)
CAO (Chief Administrative Officer)
CDO (Chief Data Officer)
CDO (Chief Development Officer)
CEO (Chief Executive Officer)
CCO (Chief Compliance Officer)
CFO (Chief Financial Officer)
CISO (Chief Information Security Officer)
CIO (Chief Information Officer)
CITO (Chief Information Technology Officer)
CMO (Chief Marketing Officer)
CPO (Chief Product Officer)
CRO (Chief Risk Officer)
CSO (Chief Security Officer)
CUO (Chief Underwriting Officer)
COO (Chief Operating Officer)
COO (Chief Operations Officer)
Our Executive Headhunters & Staffing Solutions
Our executive recruiters partner with clients to help them grow their business through top talent, utilizing direct-hire, contract, and contract-to-hire solutions.
With more than 355 years of executive recruiting experience, our team of qualified and experienced executive placement consultants is here for your success.
We work every day to ensure consistently high-quality executive talent and client satisfaction through our ProAlt Promise, which is our 100% quality guarantee.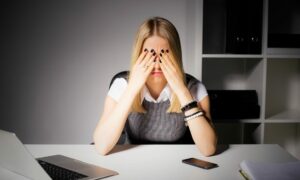 A toxic workplace refers to a dysfunctional and stressful professional environment. It could be that the people in charge are bullies, or…
(Read More)