Energy Recruiters & Staffing Agency
Energy Recruiters Focused on Your Success & Growth
The award-winning energy recruiters and staffing agency experts at Professional Alternatives form an executive search and consulting team focused on the energy value chain & commodities space, primarily handling roles at specific levels from senior analytical through management and executive/c-suite. Our energy commodities and finance recruiters at Professional Alternatives help your company locate and secure the best energy commodities talent for a variety of sectors at various levels. From senior finance, accounting, and risk professionals to controllers and CFOs, we have helped many top companies build their energy commodities teams.
As energy recruiters working with the top companies across the nation, below are some of the energy commodities and finance roles we fill:
Chief Financial Officer (CFO)
VP Finance
Accounting Manager
Accounting Director
Quantitative Risk Officer
Controller
Credit Officers (Upper levels)
Market Risk Officers
Direct of Treasury
Direct of Trade Finance
Finance/Accounting Operations
Senior Accountants
Finance Project Consulting
IT/ BA Finance SME Consulting
VP of Credit
Director of Accounting
Direct of Finance

Assistant Treasurer

Treasury Analyst
Treasury Manager
Our Energy Recruiters & Hiring Solutions
Our energy recruiting experts partner with clients to help them grow their business through top talent, utilizing direct-hire, contract, and contract-to-hire solutions.
With more than 350 years of combined energy recruiting experience, our team of qualified and experienced placement consultants is here for your success.
We work every day to ensure consistently high-quality energy commodities talent and client satisfaction through our ProAlt Promise, which is our 100% quality guarantee.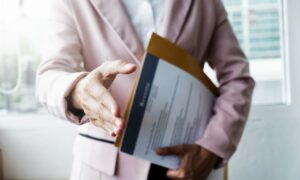 A labor shortage means employers are going through a tough time trying to recruit qualified people for job positions. It's either there…
(Read More)