Energy Risk Underwriter Best Practices
Part of energy risk assessment is loan writing and insurance protection. Taking risks is part of the insurance business whether it's in the energy sector or not. These underwriter practices are important for everyone focusing on energy loans and energy risk insurance.
The main key is for those looking for underwriting energy efficiency loans. So, what are the best practices to follow? This guide underlines some of the most important ones.

Energy service agreements
These are important and they are often offered by third parties. Lenders need to evaluate the costs and factors that go into giving energy-efficient loans. These agreements are also often used when energy efficiency is being sold as a service.
Many providers prefer these because they are only required to pay if the initiatives taken actually saved them energy as sometimes people can implement protocols that do not end up making much of a difference.
Bank financing
As with all loans, all the financing needs to be in order before any type of loan or financing can be given. Debt can be a challenge for people depending on their business and the demand versus revenue that their company has.
Debt financing can be given by many different institutions including banks, private investors, and traditional financing methods. All underwriters need to make sure that all the bank and loan information is verified and everything is in writing that has been signed and stamped to make it official.
ECMs
ECMs are energy conservation measures. When you are underwriting energy risk or energy efficiency loans for buildings, these are important because ECMs are often interacting with one another to show the total energy bills and the potential savings.
These details are important because all energy savings need to be audited later on. Baseline energy is also important because it shows how much the company was using before the energy savings were implemented.
There are no standards on how ECMs are measured, but the utility bills are a good start. Building energy can also be used to get a good picture of current energy usage.
Energy saving projections
The underwriter needs to be able to state the company's energy savings that are possible with confidence. While the underwriter might not be able to write down all the variables that can affect energy savings, the underwriter should be able to review the main ones and then make a good guess on how much they can affect the company.
Electric meters and utility bills are a good way to incorporate current spending and how much they can change once energy changes have been implemented.
Assess Risk
A potential policyholder's risk profile will be examined by insurers, who will then estimate how likely it is that the policyholder will be exposed to risk and to what extent. The insurer will decide on a monthly premium based on this profile.
Manage and service a Property Energy Risk renewal book and produce new business in accordance with business unit goals.
When analyzing and assessing risk, use your discretion and independent judgment.
Attend risk assessment roundtable sessions.
To reach profit goals, engage in negotiations with producers within the scope of your authority delegation and in compliance with set underwriting standards.
Build and strengthen relationships with the brokers and clients you have been given in order to find and create new distribution relationships.
Keep up your knowledge of the priorities, target markets, products, and services to better allow clients to find hidden energy threats.
Promote the company's experience by taking part in trade shows and other events, as well as routinely hosting and serving in leadership positions during client and broker meetings to provide information on energy insurance underwriting.
Uphold adherence to all internal and external underwriting standards, as well as all legal requirements.
Measurement
Once ECMs are installed, energy savings can start being measured. Make sure the underwriter is using the performance measurement tools and verification protocols to see how the energy savings can be verified and checked.
This is where the pre-ECM and the post-ECM evaluations come into place as they are very important steps in this part of the process.

Founded in 1998, Professional Alternatives is an award-winning recruiting and staffing agency that utilizes technology and relationships to deliver top talent. Our team of experienced staffing agency experts is here to serve as your hiring partner. Contact us today to get started!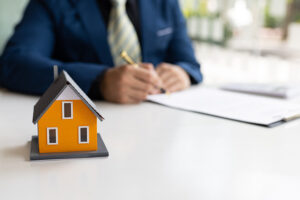 From Rookie to Pro: The Journey of Leasing Consultants and Their Remarkable Success Stories ‍Image Source: FreeImages Introduction:…
(Read More)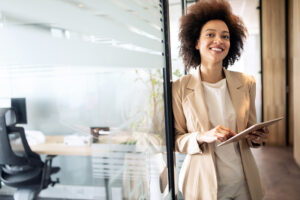 Building a Winning Squad: The Art of Attracting Seasoned CPAs to Your Organization ‍Introduction: The Importance of Attracting…
(Read More)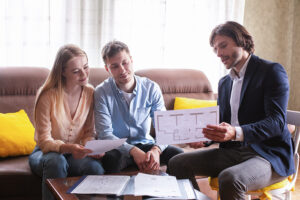 Property Management Excellence: ‍15 Skills You Can't Ignore for Success Introduction: The importance of skills in property management…
(Read More)