Goals for a Payroll Manager
A payroll manager is in charge of all the administrative tasks of a business. This includes monthly payrolls for all business divisions and for dealing with all third-party payroll vendors. Confidentiality is also required to make sure that the business and the team members are all working efficiently.
Payroll managers must be able to use discretion and set a goal in all facets of their work because they have access to sensitive personal information. Payroll managers and other experts should make sure their staff members are aware of their obligations regarding confidentiality.
An expert in business finance and human resources who manages all facets of preparing and distributing employee payments is known as a payroll manager. This entails keeping payroll records, tax deductions, and property taxes, running payroll accounts, paying employees weekly or biweekly, payroll taxes, salaried employees, and managing social security benefits.
To be an effective payroll manager, there are certain goals you need to work towards.

Strategy and Proper Management
Part of the payroll manager's duties is right in the job name. They need to be able to manage their workload, the company policies, the procedures, and the methods. If the payroll manager can manage all these things, the business will be able to function better.
The payroll manager should also be able to support their staff. This should be one of the main goals as a supported staff generally works harder and better. You will also be in charge of performance reviews, hiring, promoting, and making salary recommendations.
Also provides statements or reports summarizing accounts relating to payroll and reconciles the general ledger pertaining to payroll. Additionally, he oversees processes and guarantees that all payroll transactions are executed accurately and on schedule. Prior to the start of the disbursement, the payroll manager works to make sure that all relevant control procedures are carried out.
The payroll manager is also responsible for supervising all external payroll service providers and ensuring that they frequently document and update all of the company's payroll procedures. The Payroll Manager is an important element of the finance management team and makes sure that all questions are either answered or are in the process of being answered. The vendor relationships for the payroll system and employee remuneration are also managed by the payroll manager.
Experience
Prior payroll experience should rank highly on your list of crucial requirements for the specialist you recruit, in addition to pertinent credentials. You might need someone with experience working for a large corporation, for instance, or someone who is specifically knowledgeable about the compliance standards in your area.
Collaboration Is Needed
When working as a payroll manager, you will be working independently, but not all the time. You also need to be able to coordinate with other employees and staff to make sure the business is running smoothly.
You also need to have a good relationship with the bank personnel and the tax agencies since you will be spending the majority of your time filing papers with them and making sure that they are following the payroll procedures.
The payroll manager also works with the human resources department to help determine employee benefits, deductions, and compensation.
A payroll manager should value all these relationships. Having good relationships throughout the company ensures that more work can be done and that everyone is happy.
Create Knowledge
A payroll manager should also make it a goal to be informed about the practices and tools of the payroll environment. He needs to know who the employees are and what they do day in and day out.
He also needs to make sure his employees are undergoing regular training and that they are following all protocols. This means regular research needs to be done to stay up to date with payroll trends.
Most managers also attend regular seminars and workshops to stay up to date on payroll tools and other trends that might need to be aware. Attending seminars also allows you to meet other people in the same position as you whom you can learn from. You can see what the other companies are doing and integrate ideas that seem good to you.
Software Knowledge
Modern payroll relies heavily on software. Experts should be competent with cutting-edge programs like QuickBooks or Sage as well as familiar with common platforms like Excel and Office.
Initiative and Leadership
Payroll managers should take initiative in all facets of their job because business owners require their payroll process to be as effective as feasible. In practice, this entails figuring out how to make improvements to their systems or finding fixes for issues already there.
Must possess strong leadership skills. Payroll experts should be confident and prepared to coordinate a team of workers, advise HR professionals, or be called upon to inform corporate leaders depending on the seniority of their function.
Ensure Accurate Reporting
As the manager, you want to make sure that all your reporting is done on time and is accurate. You also need to be able to report all findings to the HR management and key stakeholders to make sure that there are no mistakes.
As a payroll manager, you can follow all these goals to increase trust and integrity within the company. It will also make your business run effectively.

Founded in 1998, Professional Alternatives is an award-winning recruiting and staffing agency that utilizes technology and relationships to deliver top talent. Our team of experienced staffing agency experts is here to serve as your hiring partner. Contact us today to get started!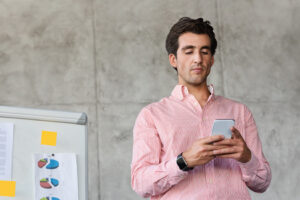 Exploring the Impact of Legal Landscape on the Rapid Adoption of Generative AI in HR ‍Introduction to Generative…
(Read More)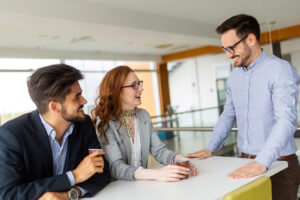 Rising to New Heights: How to Seize the Exciting Opportunities as a Marketing Analyst The role of a…
(Read More)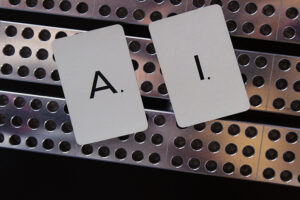 AI in Hiring: Unlocking Efficiency and Accuracy in Four Key Use Cases ‍AI has revolutionized various industries, ranging…
(Read More)