Commercial Loan Officer Interview Questions
Whether you are trying to land a job as a commercial loan officer or trying to employ one, it's important to get some interview questions ready. The correct candidates need to be able to answer these questions thoroughly so that you know they have the right skills and knowledge.
The right applicants also need to be tested on the software, have good communication skills, and be able to describe they could be a good fit for the job.

Are you able to describe the steps involved in granting a sizeable loan?
Make sure the candidate is able to describe these steps in detail. If you are the person being interviewed, make sure you take your time on this question. You don't want to accidentally miss a step.
Make sure you also describe the best practices so that the interviewer knows you have all the correct details.
How can you evaluate an applicant's assets and income?
The person being interviewed should be able to explain how they perform an accurate assessment in looking at the applicant's assets. All the financial assets and information of the applicant should be reviewed thoroughly before loans are given.
How do commercial loan officers need to exercise sound personal judgment?
This is an important question. All candidates need to be able to show that they have the right experiences to use their expertise and proper judgment at the same time.
An applicant can look right on paper, but a good loan officer should still trust their gut and other resources when it comes to giving large loans.
Describe the steps you need to follow when dealing with delinquent loans.
Here the candidate will need to show they have the correct knowledge when it comes to experiencing and intervening with delinquent loans.
This is a big area where someone needs the right experience. If you are a person trying to land a job, make sure you know how to delinquent loans even if you have not had much practice in real life.
What loan servicing software have you used in the past?
This question shows how the candidate has used software in the past and which ones they are most familiar with. Candidates should talk about all the loan servicing software they have used and for how long.
Some employers also want to see the candidate use the software and they might have a small test for them to do on the computer.
Do you know our business, our goods, or our services?
The candidate should be knowledgeable in the loan business and all the steps necessary to close a business loan.
You may ask this question to determine whether the candidate has done any research on the business and its goods or services prior to the interview. It is crucial to obtain confident answers showing that the candidate is knowledgeable about the industry.
Expect the candidate to demonstrate related areas of expertise towards the company's statement, its products, and promotional strategies.
How effectively can you deal with pressure and stress?
Your candidate will be in charge of making crucial choices that have an impact on the business bottom line as a commercial loan officer.
Expect to hear how your candidate has dealt with tension and what was the response, and expect to hear an instance of when this situation was successfully resolved.
What makes you stand out from other loan officer candidates?
This is a simple question for when you want to learn more about the applicant. The interviewee can explain their personal qualities and what makes them the best person for the job. They can also go into their past experiences.
Do you have any prior public speaking experience?
As a commercial loan officer, you should expect your candidate to be confident when addressing to sizable crowds. As a recruiter or owner, you should check your experience and comfort level with public speaking by asking this question.
Suggest measures you would like to obtain and any type of training needed for your candidate to reach this level of confidence if they don't have much already.
How do you build trust with clients?
This is a good question for the candidate to be able to show they can build rapport with clients and how they can earn trust from the people they are working with.

Founded in 1998, Professional Alternatives is an award-winning recruiting and staffing agency that utilizes technology and relationships to deliver top talent. Our team of experienced staffing agency experts is here to serve as your hiring partner. Contact us today to get started!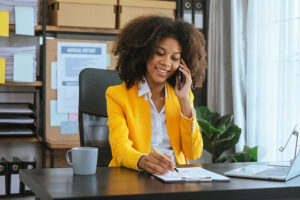 Unlocking the secrets to finding top talent strategies for recruiting cost accountants As a hiring manager, I understand…
(Read More)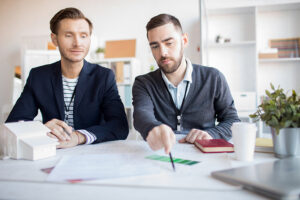 The Importance of a Competent Closing Coordinator ‍In the complex world of real estate transactions, a competent closing…
(Read More)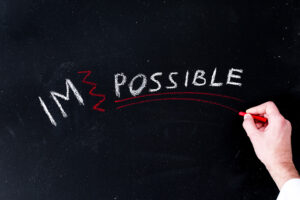 How A Director Of Operations Affects The Success Of A Company A Director of Operations is very…
(Read More)