This year is like no other when it comes to HR conferences (2021). With some of the big changes to the way people work taking place over the last year, it's safe to say that the Human Resource (HR) industry is rapidly changing how it functions. With remote operations and employee management, to new technology, research, and economic changes. As an HR professional, it's more important than ever to stay in the know by attending one of these top human resource (HR) conferences 2021 that our team has collected from all around the country.
Conferences are an excellent way to be refreshed in your position, network with like-minded individuals, and learn the newest trends of the year. Sifting through the overwhelming amount of conferences can be time-consuming and stressful. That's why we created this helpful list of HR conferences in 2021 with details of the dates, times, location, and registration links to make it easier to sign up and grow in your career:
2021 AHRD International Conference
February 17-20, 2021
12:00pm
Minneapolis, MN
TBD
AMA Live online training
March 11 – March 12, 2021
11:00am – 6:30pm
Online
$1984 – $2,345
Payroll Congress Convention & Expo
May 18- 21, 2021
Nashville, TN
$550 – $2,220
Annual ASHHRA Conference & Exposition
April 25-28, 2021
Denver, CO
TBD
ATD International Conference & Expo
August 29 – September 1, 2021
Los Angeles, CA/Virtual
$395 – $1,995
HR Florida State Conference & Expo
August 29 – September 1, 2021
7:00 am
Orlando, FL
$700 – $1,484
HR in Hospitality Conference
April 26 – 28 2021
7:30 am
San Diego, CA
TBD
HR People + Strategy WorkVision 2021
April 18 – 20, 2021
Amelia Island, FL
$2,095 – $3,590
HR Transform 2021
March 22 – 24, 2021
11:00am
Las Vegas, NV
TBD
HR West Conference 2021
March 8-10, 2021
Oakland, CA
TBD
Human Resource Executive Health & Benefits Leadership Conference
April 7- 9, 2021
Las Vegas, NV
$50-$1,395
IPAC Conference on Personnel Assessment
TBD > 2021
San Diego, CA
TBD
HR and The Future of Work 2021
February 23-25, 2021
Time TBD
Virtual
Free

Leap HR: Annual Healthcare Forum
May 3 – 5, 2021
Chicago, IL
TBD
New York City SHRM Annual Conference
April 22nd, 2021
7:30 am – 5:00 pm
New York, NY
TBD

2021 Oklahoma Human Resources Conference & Expo
April 19-22, 2021
Hard Rock Hotel & Casino
Tulsa, OK

—
In addition to attending a top 2020 human resource conference, you can also grow your career by connecting with a top human resource recruiter. As your organization grows it becomes more and more complex. As an award-winning HR recruiting team, we're here to help build your human resources team to serve as a vital piece in the company and future growth plans.
If you have any 2021 HR conference that you think should be added to our list, please email: info@proalt.com
(Last updated Jan 2021. Dates and locations are subject to change.)


Founded in 1998, Professional Alternatives is an award-winning recruiting and staffing agency that utilizes technology and relationships to deliver top talent. Our team of experienced staffing agency experts is here to serve as your hiring partner. Contact us today to get started!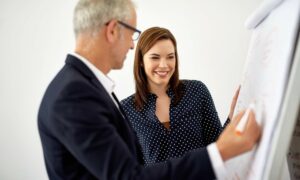 Employees are usually asked by managers where they want to be in five years and a Mentorship Program…
(Read More)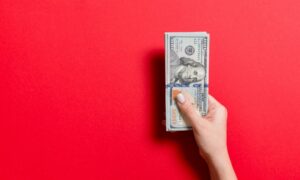 Knowing how to negotiate salary is a good skill to have especially when you receive a job offer…
(Read More)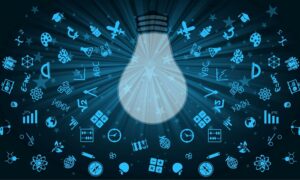 Experiential learning is defined as the process involved in acquiring and applying knowledge specifically in a real-world situation.…
(Read More)