Dallas Headhunters & Recruiters in Dallas
Dallas Headhunters Driving Business Growth
The Dallas headhunters at Professional Alternatives understand the Dallas-area job market and locate the right-fit talent you need for your business needs. For 20+ years, we've been identifying the professionals you need to help push your business forward, making a lasting positive impact on your company and the bottom line. Our Dallas recruiters understand the current hiring market and industry trends, serving as your true partner for all of your hiring needs.
Below are just some of the business sectors in which we work:
Recruiters in Dallas Sourcing the Best Talent
If you're a candidate searching for the latest jobs in Dallas, Professional Alternatives' extensive network of client partnerships allows us to offer industry-leading positions for your career search that often aren't posted on the usual job boards. Take the first step in launching your career to the next level by partnering with Professional Alternatives, the most experienced and awarded staffing agency in Dallas, TX. To search all of our open jobs, click here.
Whether you're hiring top talent or looking for your dream job, give us a call us today:
(972) 934-1080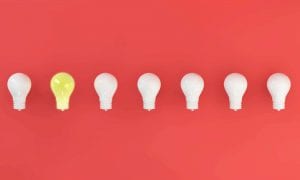 Employees growing in their marketing careers will assist companies to shape and promote their brand images, sell their products, and also run…
(Read More)