Austin Staffing Agency & Austin Recruiters
Austin Staffing Agency Here Serving as Your Hiring Partner
Founded in 1998, Professional Alternatives serves as an award-winning Austin staffing agency, working with a collection of top companies in Austin as a go-to hiring partner to keep your business growing. Our team of Austin recruiters has a thorough understanding of the industries and sectors in which they work, giving them unparalleled access to the best people to push your company ahead:
Below are some of the business sectors we work within:
Austin Recruiters that Deliver Top Talent
Are you a business professional looking for the latest careers in Austin, TX? Professional Alternatives' extensive network of client relationships allows us to offer highly-coveted roles for your job search that often aren't posted on the usual job boards. Take the first step in finding your dream job by partnering with Professional Alternatives, the most experienced and awarded Austin staffing agency. To view all of our open jobs, click here.
Whether you're hiring top talent or looking for your dream job, give us a call us today:
(713) 572-2100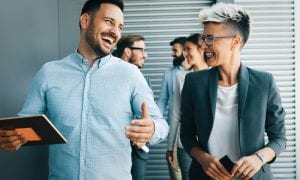 As time goes on, more and more businesses are realizing the benefits from supporting employee mental health. Mental health is a serious…
(Read More)