Award-Winning Remote Staffing Agency
Professional Alternatives has been building a candidate database for decades, giving us access to the best remote talent that you need for your business goals. In these uncertain times, we make it easy to bring new remote talent onto your team.
Hiring talented staff is one of the most critical elements of a growing business, which is why we offer the following resources to help you build your virtual team:
A vast network of thousands of qualified candidates
Experienced recruiters who are experts in the industries they serve
Industry-leading technology to hire smarter and faster
A comprehensive collection of employer resources
Extensive industry experience to serve as your partner for any need
Personalized Remote Hiring Services
We understand that hiring remote staff can be a new and challenging process for some companies, so let our team of experienced staffing professionals serve as your go-to remote staffing partner. Connect with us today to get started: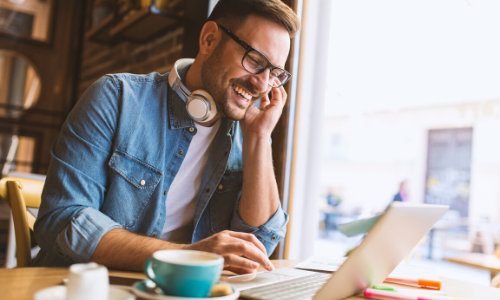 "I have worked with Professional Alternatives for 10+ years. They are my first go-to for recruiting needs. Outstanding service, outstanding candidates and outstanding results!"
Michelle H.
HR Manager
"The folks at Professional Alternatives are fantastic to work with. I have worked with ProAlt for over 6 years now, and they have become an extremely valued partner in our business!"
Chris H.
Director of Operations
Contact a Remote Staffing Agency Expert
Are you a hiring manager looking to hire remote talent? Or a job seeker looking to land your next virtual dream job? Professional Alternatives' is here to help! Contact us now using the form below to discuss our hiring solutions, or view our open jobs to see the virtual roles we currently have available: