Management Recruiters & Staffing Agency
Management Recruiters Focused on Growing Your Business
As #1 award-winning management recruiters, we understand that companies can't afford to hire the wrong talent in the current competitive business market. From a VP of Finance to Marketing Manager, our team of experienced and talented management recruiters can make the difference between simply keeping up and staying ahead of the competition. The staffing agency experts at Professional Alternatives have the knowledge, experience, and focus to deliver the management talent you need to keep your company growing.
We partner with some of the top organizations in the country to fill a number of top management jobs, including:
Office Manager
Administrative Director
Facilities Manager
Administrative Officer
Business Manager
IT Director
Project Manager
App. Development Director
Technical Services Manager
Computing Services Director
Project Manager
Foreman
Construction Area Manager
Project Superintendent
General Contractor Manager
Program Manager
Clinical Director
Practice Administrator
Health Info Management Dir.
Nursing Director
Our Management Recruiters & Hiring Solutions
Our management recruiters partner with clients to help them grow their business through top talent, utilizing direct-hire, contract, and contract-to-hire solutions.
With more than 355 years of management recruiting experience, our team of qualified and experienced placement consultants is here for your success.
Our management recruiters work every day to ensure consistently high-quality talent and client satisfaction through our ProAlt Promise, which is our 100% quality guarantee.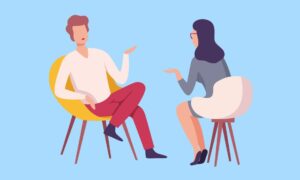 Wherever you go in for a job interview, chances are you are going to be asked some questions. "How long have you…
(Read More)