Remote customer service jobs are becoming increasingly popular considering the current market conditions. Different organizations employ customer service representatives to handle their internal business needs. Alternatively, they can also partner with a customer service agency to help them recruit new team members. Below is a list of remote customer service jobs that grant you the choice to set aside in-office work and take on the flexibility of working from home.
—
Highly Rated Remote Customer Service Jobs
—
1) Alpine Access/Sykes
SYKES at Home is a company based in the U.S. that offers remote customer service jobs. They are powered by Alpine Access and they also hire employees in Canada. Their call center agents handle inbound customer service plus sales calls. They are paid $9-10/hour. Immediately a position is offered, their applicants are required to pay $45 to cover the costs of a background check and there are possible equipment costs. You are expected to put in a minimum of 20 hours every week and full-time work is available.
—
This market research company located in Canada hires employees for remote customer service jobs like call centers and mystery shopping. Their call center agents usually perform surveys. It is an asset to be fluent in French or Spanish. Their training is paid and there is a set wage. You do not have to pay any fees but there are possible equipment costs. As for geographic restrictions, only Canadian residents are accepted for call center jobs but for mystery shopping, the company usually considers individuals resident in other countries.
—
3) Accolade Support Call Center Services
This company hires technical support as well as customer service agents for remote roles. Employees are paid per-minute and there's also an hourly base which tops out overall at $10/hour. ​To be considered to be an independent contractor, you have to apply via email. You can choose to work part time or full time, depending on your preference. Only residents in The United States are accepted.
—
To be able to carry out remote customer service jobs for this company, you must live in specific U.S. states. This a national floral retailer that hires mostly home-based employees and during their peak seasons, they dole out temporary call center jobs in specific states. Typically, their positions are seasonal, and they come around Valentine's Day, Christmas, and Mother's Day. Occasionally, the company requires permanent, bilingual agents. Overall, there are permanent and temporary positions and you can work full time or part time.
—
The agents of this company handle their virtual customer service jobs via email, phone, and chat. They research and handle requests from customers based abroad and in the United States. You must be fluent in English, though included fluency in German, French, Spanish or Italian gives points. They offer full and part time work, but their agents must be available to commit to certain hours. They specialize in handling concierge plus virtual call center services.
—
Connect with a customer service staffing agency expert today:
Our customer service staffing agency experts utilize our comprehensive customer service candidate database, customer service experience, and essential industry knowledge to locate and deliver top talent for your customer service jobs. Connect with us today to get started!
—

Founded in 1998, Professional Alternatives is an award-winning recruiting and staffing agency that utilizes technology and relationships to deliver top talent. Our team of experienced staffing agency experts is here to serve as your hiring partner. Contact us today to get started!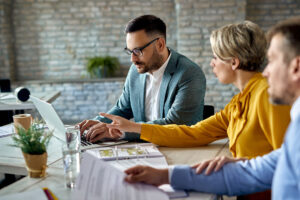 Unlocking the Secrets of Title Examination: How to Become a Title Ninja  Introduction to Title Examination Title examination…
(Read More)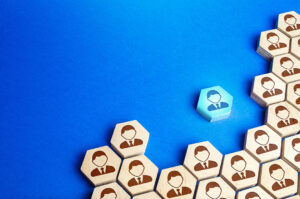 From Entry-Level to Executive: Navigating the Path of Career Growth at Professional Alternatives Unlock your potential with the…
(Read More)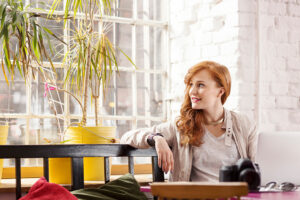 Seizing the Opportunity: Insider Tips for Swiftly Recruiting a Dynamic Project Coordinator to Shape Your Team's Future The…
(Read More)