As the COVID-19 pandemic continues, businesses are focused on safety, rather than employee development, and have had to postpone or even cancel travel plans and send workers home so they can work remotely. Even though businesses will still regain some semblance of normalcy, it could take some time for that to happen. By taking up virtual learning in this period, companies can invest in employee development, which will lay the foundation for increased retention and better operations overtime.
—
Strategies for Enhancing Employee Development
—
1) Involve Top Executives
To enhance employee development, ensure that you get your brand's leaders to join. If the top executives buy your idea and participate, you'll have no problem getting others to join the digital learning programs and change initiatives you've lined up. If you get these executives to unwind and portray relatable qualities like vulnerability and authenticity, your whole plan will work better. Since most of the learning will need to take place without interrupting the workflow, including leaders as teachers will ensure that staff is effectively engaged.
—
2) Include Interaction
If it is challenging to sit through a lecture in person, you can imagine that it would be extra difficult when you need to do so from your home with a lot of distractions. To hold people's attention during the employee development sessions, you should limit all presentations to thirty minutes or even less if possible and include elements like exercises, simulations, and practices that are interactive. Engage employees and provide instant feedback gotten from their decisions to maintain their interest.
—
3) Utilize Data for Pivotal Needs
Using virtual learning for employee development lets you target essential requirements for the day because these sessions are not just shorter than traditional classroom workshops, they also allow employees to focus better on the concepts and skills which would be beneficial during work hours. Tests can reveal the areas they excel and where they require more work. Since remote work is on the rise, gathering this data presently is very important. It is a way to improve the journey for employees and ensure that your virtual initiatives are effective.
—
4) Personalize the Experience
Virtual employee development can feel disconnected for first-time practitioners, but it doesn't have to. You can lean on coaches as well as subject matter experts to handle virtual learning sessions. Virtual office hours that allow your team flexibility to work better and get more information can be offered. Develop portals with nice social features or make use of team collaboration tools like Slack that allow employees to share content and ask questions while interacting with one another from various locations.
—
5) Be Creative
Reimagine virtual employee development by employing design thinking as well as digital experiences and tools if required. Consider exercises that are usually done with flip charts by teams gathered in physical rooms. You can digitalize the exercises since they can easily be done using common tools accessible on our computers daily. Be creative in ways that make the experience easier and more engaging for everyone.
—

Founded in 1998, Professional Alternatives is an award-winning recruiting and staffing agency that utilizes technology and relationships to deliver top talent. Our team of experienced staffing agency experts is here to serve as your hiring partner. Contact us today to get started!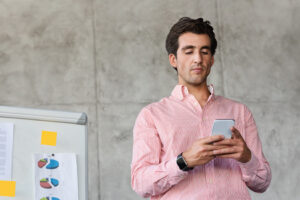 Exploring the Impact of Legal Landscape on the Rapid Adoption of Generative AI in HR ‍Introduction to Generative…
(Read More)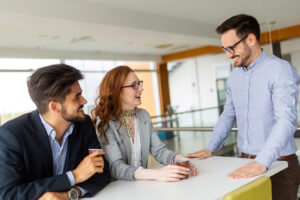 Rising to New Heights: How to Seize the Exciting Opportunities as a Marketing Analyst The role of a…
(Read More)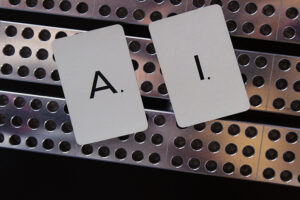 AI in Hiring: Unlocking Efficiency and Accuracy in Four Key Use Cases ‍AI has revolutionized various industries, ranging…
(Read More)