Many managers are trying to work through the impact that Coronavirus is having on their businesses and their employee's customer service skills. How covid-19 affects various industries and brands depends on the kind of product or service that they render. The customer service department has been badly hit. Travel plans have been abruptly cancelled and there have been appeals for extensions on bill payments and disputes concerning insurance coverage. This has increased customer emotion in service calls, which in turn makes the job harder for reps. As a result, customer service skills have to be revisited and optimized.
—
Techniques for Refining Customer Service Skills
—
1) Minimize Customer Frustration
Customers are filled with anxiety in this time period, and unhelpful attitudes from reps with poor customer service skills can escalate the situation. Reps that are held back by customer-service policies pre-dating the pandemic should be assisted to ensure that they are doing everything in their power to make things easy for customers. It is important to update policies to ensure that they reflect the present reality and minimize opportunities for reps to make use of outmoded policy to avoid increasing customers' problems.
—
2) Avoid Poor Coaching Attitudes
Customer service skills are optimized when organizations move away from the rigidly structured coaching system in contact centers. Instead of reviewing a handful of calls one hour each week with a rep, managers can weave the coaching into the workflow. This kind of integrated coaching occurs in short bursts and is done before, during and after customer calls. It can enhance team performance by 12% and ensure that time is utilized properly by managers.
—
3) Utilize Collaboration Tools
Fostering collaboration amongst reps can optimize customer service skills. Service organizations that enable reps to learn from each other, perform better than companies that force their reps to stick to their script and get answers from the management only. Developing this kind of collaboration is hard under normal situations and now that remote work is encouraged, you should make use of software like Slack and Zoom to encourage collaboration.
—
4) Improve Knowledge Sharing
To enhance customer service skills, ensure that the knowledge management system as well as the knowledge base of your brand is up to date and relevant. Knowledge sharing can be dynamic. You can find ways to gather and curate better responses. This is really necessary with new logistics, the presumed "cures" and countless conspiracy theories around. Engage your front-line staff, customers and smart developers in order to attain knowledge that helps.
—
5) Perfect Remote Work
Coronavirus has put a strain on customer service skills because many agencies have had to ensure that their agents can stay at home and still adequately support customers. You can make use of video conferencing or even develop a troubleshooting guide to reduce the burden on IT. Fun interactional activities can be carried out to boost the morale of employees during this period.
—
Connect with a customer service staffing agency expert today:
Our customer service staffing agency experts utilize our comprehensive customer service candidate database, customer service experience, and essential industry knowledge to locate and deliver top talent for your customer service jobs. Connect with us today to get started!
—

Founded in 1998, Professional Alternatives is an award-winning recruiting and staffing agency that utilizes technology and relationships to deliver top talent. Our team of experienced staffing agency experts is here to serve as your hiring partner. Contact us today to get started!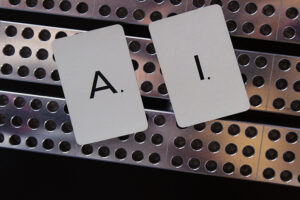 AI in Hiring: Unlocking Efficiency and Accuracy in Four Key Use Cases ‍AI has revolutionized various industries, ranging…
(Read More)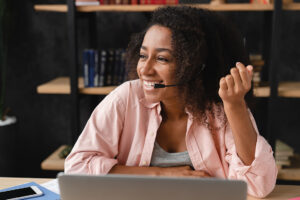 Fluently Navigate Your Sales Support Job Search: Must-Have Tools for Bilingual Professionals ‍   Introduction As the global marketplace…
(Read More)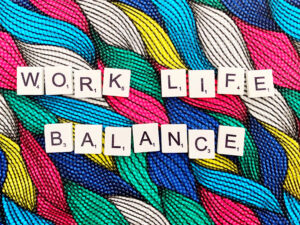 Finding Harmony: Strategies for Achieving Work-Life Balance as a Senior Operational Accountant Introduction: The Importance of Work-Life Balance…
(Read More)