With many employees working from home, there has been a sizeable uptick in video conferencing. While the need for communicating with your colleagues remains steady, more and more companies are turning to virtual meetings. While so many technology options that have emerged, what is the best way to run a successful video conference meeting? Here are some easy-to-use vieo conferencing tips to get things going:
—
Best Video Conferencing Tips
—
1) Cut Down on Presentation Time
Delivering a presentation via video conferencing can be challenging to conduct in the same way as the would be in-person at the office. To implement a shortened presentation time, try emailing the presentation information out to the team beforehand, create an schedule with the main points to send out, and make sure the presentation is interactive for your attendees watching. This way the presentation has a clear direction, helping to minimize time used to virtually present.
—
2) Test Out Your Technology Beforehand
One of the top reasons for delayed video conferences is people not knowing how to use the technology. This lag time of downloading, speaker testing, etc. really kills the meeting's momentum from the start. Prior to the meeting starting, the organizer should send out instructions setting up all steps for attendees to take prior to the meeting.
—
3) Use Premium Video Conferencing Tools
Try video conferencing programs rather than a conference call feature. This helps employees maintain a since of normalcy, as well as helps you check in on your team. Free programs that can be used include Zoom, Skype, and Google Hangouts. Video conferencing also help to personalize the conversations and keep staff engaged during the meetings.
—
—


4) Record Your Video Conference to Share After

Recording each video session allows you to ensure that all the details stated by your attendees were captured and can help out in the future as well if anyone missed any important information or instructions during the call. Recording can be ecpecially useful when explaining new projects to a team member too via video to refer back on.

—
Video Conferencing Tips from Houston Staffing Agency
Working remotely and working through a successful video conference can become a bigger challenge than you may think. Follow these video conferencing tips and use them to simplify your virtual gatherings and increase productivity among your remote team. Looking for a remote staffing firm? Contact one of our Houston headhunters today! (713) 572-2100

Founded in 1998, Professional Alternatives is an award-winning recruiting and staffing agency that utilizes technology and relationships to deliver top talent. Our team of experienced staffing agency experts is here to serve as your hiring partner. Contact us today to get started!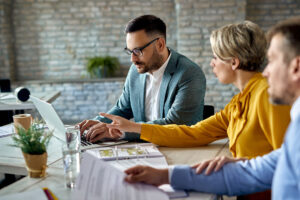 Unlocking the Secrets of Title Examination: How to Become a Title Ninja  Introduction to Title Examination Title examination…
(Read More)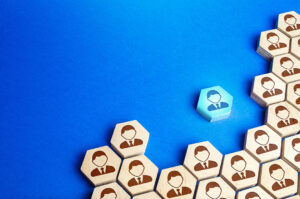 From Entry-Level to Executive: Navigating the Path of Career Growth at Professional Alternatives Unlock your potential with the…
(Read More)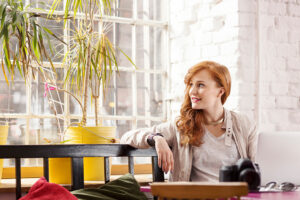 Seizing the Opportunity: Insider Tips for Swiftly Recruiting a Dynamic Project Coordinator to Shape Your Team's Future The…
(Read More)