If you work remotely out of your home office, you may be aware of the benefits and freedom that brings. You are able to choose your work hours and can save time and money, since you are not having to worry about transportation to and from the office. However, being productive depends on the ambience you have created at home, which is why you need a home office that will ensure you reach your business goals–these tips will help you do just that.
—
Organizing Your Home Office for Success and Productivity
—
1) Understand Your Needs
A home office can vary according to the kind of work you do and the equipment you require. If you use just a computer, you will need a small desk so you don't take up more space in your home than you need. However, if you are a photographer, designer, or artist, you may need a larger desk or workspace. Your needs will vary depending on your line of work. (Not sure where to find a reliable computer or compact desk, look no further.)
— 
2) Pick Your Preferred Work Spot
It is advisable to situate your home office in a quiet spot where you can work without distractions. If you do not live alone, this is really important to note. It can be distracting to try to concentrate with noise all around you. You could use a separate room in the house so you can shut the door or ensure that your office is conducive for those impromptu virtual meetings.
— 
3) Keep an Eye on the Clock
When you work in a home office you are more likely to put in more work than you normally would. Instead of driving to and from work and having workplace distractions, you likely are spending more time on projects. If you do not have a way to time yourself, either by checking your phone, a watch, or a wall clock, it's easy to lose track of time and miss out on necessary mental rest and time with the family. Schedule a particular time to start and stop work and set an alarm that will remind you to take a break and move around a bit to help improve your focus and overall health.
—
4) Natural Light is More Important Than You Think
It is vital to set up your home office in an area that has plenty of natural light. It could be sunlight or even light generated from a fireplace (depending on the season). This natural light can ensure that you are alert, as well as improve your work efficiency. Even opening your windows to soak up the sun light and fresh air will not just brighten your space, it also has a beneficial impact on your health and well-being.
—
5) Define a Firm Work-Life Balance
You should always make sure that there is a clear line dividing your personal life from your professional life. Depending on your profession, it may be useful to have have a business bank account to ensure that you do not combine your personal expenses with that of your business. It is also recommended that you keep business documents, mail, financial documents, and client records in a specific area in your home office, instead of combining them with personal documents.
—

Founded in 1998, Professional Alternatives is an award-winning recruiting and staffing agency that utilizes technology and relationships to deliver top talent. Our team of experienced staffing agency experts is here to serve as your hiring partner. Contact us today to get started!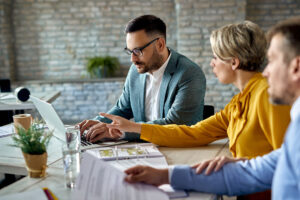 Unlocking the Secrets of Title Examination: How to Become a Title Ninja  Introduction to Title Examination Title examination…
(Read More)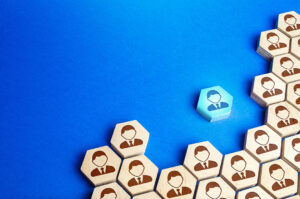 From Entry-Level to Executive: Navigating the Path of Career Growth at Professional Alternatives Unlock your potential with the…
(Read More)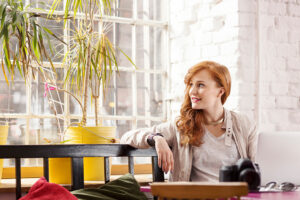 Seizing the Opportunity: Insider Tips for Swiftly Recruiting a Dynamic Project Coordinator to Shape Your Team's Future The…
(Read More)