Work from home jobs are on the rise with rapid advancements in technology and shifts in opinions by companies. With today's remote-focused business environment almost anyone can work a job from home and have more schedule flexibility, higher pay, and a whole collection of other great benefits.
Whether you're working a remote job for a company or getting your own business started, there is a huge number of work from home jobs available. So, here are the top 10 choices put together by our team of professional recruiters, a number of which come with a salary that is more than the average.
Top 10 Work From Home Jobs
—
1)  Virtual Travel Agent
Typical Pay: $20-$30 per hour
Ideal Fit For: Experienced traveler with good customer service skills
Job Summary: Whether part-time or full-time, if you love travel and new people, spend your working hours researching and organizing itineraries, flights, hotels, and new adventures for clients looking to travel around the world.
—
2)  Graphic Designer
Typical Pay: $45,000 (+)
Ideal Fit For: Tech enthusiast or artist
Job Summary: With businesses steadily evolving on the technology and design front, companyies are seeking people to develop their website, logos, and digital ads. Responsibilities include illustrating concept by designing rough layouts of art and copy regarding arrangement, size, type, size, and style, and related aesthetic concepts. Which can all be completed from home via your laptop and then submitted.
—
3)  Remote Social Media Manager
Typical Pay: $40,000-$60,000 per year
Ideal Fit For: Brand influencer or social media expert
Job Summary: With social media being so important for companies to stay up to date on now, a manger for their business accounts is crucial to have. Half of the time this can be done remotely and not in office. Social media managers are responsible for creating posts and engaging followers to help increase brand awareness.
—
4)  Copy Writer
Typical Pay: $34,000-$56,000 per year
Ideal Fit For: Skilled business writer
Job Summary: Many companies outsource for their website writing and blog writing. Working as a remote copy writier, you can work with a collection companies or just one busniess. Being able to write blogs quickly with SEO value is highly sought after. This can easily be done from home or at your favorite coffee shop!
—
5)  Data Entry
Typical Pay: $10-$20 per hour
Ideal Fit For: Skilled speed typist
Job Summary: This isn't the job that everyone jumps to usually, but it is a great start for anyone with less experience. It involves the simple task of entering data in for a company, but from the ease of your own couch.
—
6)  Editing and Proof Reading
Typical Pay: $20 per hour
Ideal Fit For: Grammar and spelling expert
Job Summary: Multiple online companies are in need of proof readers for making edits on anything from a corporate document to a draft of a book. This can be a freelance career or one where you're employed by one sole company. The money making options are endless if you have the skills and qualifications for this career.
—
7)  Customer Service Representative
Typical Pay: $8-$20 per hour
Ideal Fit For: Excellent communicators
Job Summary: If you have a reliable phone line and internet connection, you can be a customer service representative from your home. Businesses look for people to be available for customers to reach with questions about products, billing, and etc.
—
8)  Product Reviewer
Typical Pay: $25,000-$95,000 per year
Ideal Fit For: New product enthusiast
Job Summary: By just reviewing the products you use daily you could be making a salary from. Companies will pay people specifically to purchase and review their online products, so that new users are more willing to purchase from them. Reviewing can be done all from the comfort of your home and not in an office space.
—
9)  Virtual Assistant
Typical Pay: $15-$25 per hour
Ideal Fit For: Organized Multi-Taskers
Job Summary: Manu businesses will hire remote assistants to save on employment and overhead costs. Keeping the company organized from home will be the primary job function. This would include tasks such as replying to emails, managing calendars, entering data, and assisting with social media accounts.
—
10)  Translator
Typical Pay: $25-$30 per hour
Ideal Fit For: Bilingual speakers
Job Summary: If you're already bilingual, putting your language knowledge to work is an excellent way to find your next career opportunity. Being a freelance translator or a translator for a company are both options to obtain this job from your own home.  The most popular need for translators are to translate documents or audio recordings for businesses.
—
Work From Home Jobs From Staffing Agency Experts
As a top staffing agency and recruiting firm, a Professional Alternatives hiring professional could help your search for a future in a remote career opportunity. Submit your resume today, and we can reach out and connect with you to chat about your employment goals!

Founded in 1998, Professional Alternatives is an award-winning recruiting and staffing agency that utilizes technology and relationships to deliver top talent. Our team of experienced staffing agency experts is here to serve as your hiring partner. Contact us today to get started!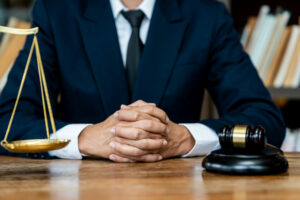 Building a Stellar Legal Team: A Recruiter's Viewpoint As a hiring manager or business owner, assembling an exceptional…
(Read More)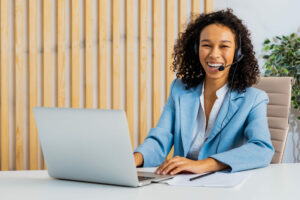 Transforming Front Desk Recruitment: Embracing Innovation for Success In today's competitive job market, hiring managers are constantly on…
(Read More)