The cost of a new hire isn't limited to the added payroll and benefits you take on. It includes the cost of your job posting, representing your company at recruiting events, the software you use to manage the process, and all of the time and resources your staff devotes to it. Onboarding and training are also factors, and any productivity lost from having a vacancy must be considered as well. To help you reduce your hiring costs for a new hire, here are some tips from our Houston headhunters and recruiters that will optimize the process, ease the stress, and boost efficiency along the way.
—
1) Develop a detailed job description
Having an accurate job description will help you attract more qualified candidates and discourage those who don't have the skills and experience from applying. The less time you have to spend sifting through unqualified applications, the lower your cost-of-hire.
If you have detailed job descriptions for each position before you need them, you'll be that much further ahead of the game. It will also help you understand how these positions are evolving and whether you need to make adjustments to job titles or salaries.
—
2) Use communication technology to your advantage
Some candidates look great on paper, but when you get them in front of you, they're anything but. To reduce the time spent on initial interviews, set up a phone call, Skype, or Facetime for the initial chat. This will allow you to gain some insight into the applicant's personality and their soft skills, which will help you determine whether they will be a good cultural fit for your team.
—
3) Template your onboarding process
Onboarding can take days, weeks, or even months until a new hire reaches optimal productivity. The faster you can get them settled in, the more quickly you can get back to business. Having a step-by-step onboarding process helps to move the process along from every standpoint. Here are some tips you could apply:
Begin onboarding during the recruiting process to acclimatize them to your culture
Have them fill in all necessary paperwork before they start
Assign a "buddy" or a mentor to pair the new hire with
Develop a training schedule that covers at least the first 30 days on the job, complete with objectives and check-ins
—
4) Work with a professional staffing firm
Working with a professional staffing firm delivers a range of valuable benefits:
It helps you reduce the cost of hiring a new employee
Accelerates the onboarding process so your new hire can hit the ground running
All applicants are pre-screened and vetted before they even walk through your front door
Reduces the risk and cost of a bad hire
—
Seeking a solution for your hiring costs?
Recruiting new employees is an investment. The time and the effort you put into the process can help you reduce hiring costs and significantly reduce the risk of a bad hire. To learn more about our Houston headhunters, recruiters, and staffing professionals can help you, contact us today!

Founded in 1998, Professional Alternatives is an award-winning recruiting and staffing agency that utilizes technology and relationships to deliver top talent. Our team of experienced staffing agency experts is here to serve as your hiring partner. Contact us today to get started!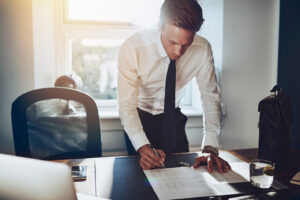 Mastering Modern Litigation: How Houston Paralegals Can Optimize E-Filing and Records Administration ‍ Unlock your potential with the…
(Read More)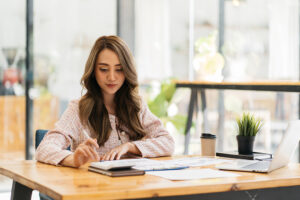 AP Processing Demystified: A Step-by-Step Guide for Recruiters in Houston, TX Introduction to AP Processing As a recruiter…
(Read More)