As as a premier recruiting firm, we know that constructive, honest feedback is not always easy to give – or take. However, tactful feedback that strikes a balance between the positive and negative is critical. In the effort to continually raise the bar on your team's performance, it is important to use employee engagement to motivate and push your team to grow.
Delivering feedback is not always easy. Employees tend to respond differently to criticism, so your managers may find themselves walking a fine line between accentuating the positive and illuminating performance issues. Bottom line –no one approach is going to work for everybody.
Some employees might take it all in stride, some may feel wounded. Others may react in anger, making it a particularly delicate process. For those employees that have a difficult time with constructive feedback, here are some employee engagement tips to ease the way:
—
Employee Engagement = Motivated Employees:
—
1) Schedule reviews in advance
Nobody likes to be caught off-guard with negative criticism. If this is the case, even the most resilient employees may go on the defensive. Give your employees plenty of time to anticipate the meeting. They will know that their performance will be the topic of discussion and will be able to prepare their own concerns.
—
2) Don't schedule feedback during stressful times
If your team is working on year-end calculations or taxes, this is not the time to schedule a feedback meeting or review. Be sure to check in to determine what the current workload is before you set your meeting times.
—
3) Be specific
Stay away from generalizations when you're giving feedback. Vagueness will only invite excuses. A better approach would be to prepare a list of their strengths and weaknesses in action. Then, you can speak honestly about ways to improve.
—
4) Use big-picture examples
When an employee understands how their contribution fits into the big scheme of things, it is easier for them to see how their work impacts the team and the company as a whole.
—
5) Invite the employee to take charge of their own performance
Once you have discussed all the issues at hand, wrap up your meeting by inviting the employee to take charge. Set up some milestones to address each point and ask them for input on how they should put the plan into action. By involving the employee in their own advancement, you are more likely to see decisive action.
—
6) Keep it short
Depending on the employee, you might have a long list of areas that need to be addressed. If that list is too long, there is little chance you will be able to cover all of it adequately in one meeting. To mitigate stress levels and ensure some measure of success, choose one or two topics at a time and don't pile more on until the previous issues are resolved.
—
7) Schedule a follow-up
At the end of each session, schedule the next check-in. This will set a clear target on when to assess progress. Outline the milestones to be covered and be sure that everything is clear before you leave off.
—
Employee Engagement Tips From a Leading Recruiting Firm
In the end, your employees should feel comfortable going into their feedback meetings. Be patient, be concise in your delivery, and be sure to ask for feedback from them too. Effective leaders are always looking for ways to improve. As a top recruiting firm, we have seen time and time again that encouraging a culture of constructive feedback through employee engagement will always serve you well.

Founded in 1998, Professional Alternatives is an award-winning recruiting and staffing agency that utilizes technology and relationships to deliver top talent. Our team of experienced staffing agency experts is here to serve as your hiring partner. Contact us today to get started!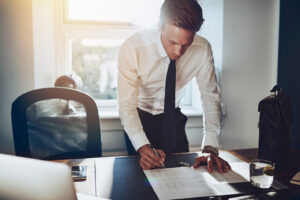 Mastering Modern Litigation: How Houston Paralegals Can Optimize E-Filing and Records Administration ‍ Unlock your potential with the…
(Read More)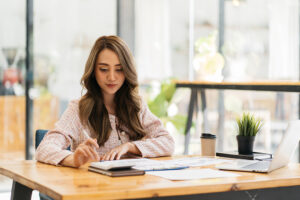 AP Processing Demystified: A Step-by-Step Guide for Recruiters in Houston, TX Introduction to AP Processing As a recruiter…
(Read More)