There are various companies out there that provide data entry jobs from home that can be assessed online. This means that you do not need to come into the office but carry out your tasks in the comfort of your home. It is important to watch out for scams and online fraud when you are applying for these remote positions. You should know how to identify the illegitimate jobs and avoid paying for software or kits. If a beginner level data entry position offers to pay you higher than the market rate, it could be a scam.
—
Companies That Provide Data Entry Jobs From Home
—
1) Quicktate/iDictate
These are partner transcription data entry brands that offer transcription of audio content like voicemails, by employing remote transcribers. Quicktate usually accepts audio files within the duration of five minutes while iDictate accepts files that are well over five minutes. Workers receive $.0025/word or $0.01 for every four words at Quicktate. However, iDictate offers $.0050/word or $0.01 for two words. A thriving Quicktate worker may be able to receive work directly from iDictate, since they transcribe a larger range of documents.
—
2) Scribie
This company hires freelance data entry typists to transcribe audio and video files remotely. Their files are usually within the range of six minutes and on their website, work is generally doled out on a first-come basis. For every hour of audio transcribed, workers are paid $10. Every task completed on the site is graded using a five-point scale. It is important to stay above 2.75 if you wish to be allowed to continue working for them.
—
3) Amazon's Mechanical Turk
If traditional data entry positions are what you seek, this crowdsourcing division under Amazon offers more than that. Their marketplace makes it possible for workers to pick small tasks they can complete and get paid for. The jobs are often low-paying, but they can generally be finished without prior experience.
—
4) Axion Data Entry Services
This company hires remote workers for long-term positions, and they do not always have a high turnover. If you want to be chosen for a job, you need to register and provide necessary information concerning your prior jobs. They pick freelancers with about two to three years' experience plus a typing rate of fifty words per minute. Workers are paid per-piece.
—
5) AccuTran Global
AccuTran mostly hires transcriptionists, instead of general data entry workers. However, you may still have a chance when you pass their application assessments, even if you possess limited transcription experience. They pay per word and usually provide bonuses for difficult jobs. Only workers from the United States, Canada and the United Kingdom are hired.
—
6) SigTrack
SigTrack usually crowdsources data entry freelancers to process petition signatures as well as voter registrations. After they approve your registration, training is provided. They pay per-piece and payments are made through PayPal. It is not a requirement for their workers to provide previous experience, but they must provide evidence that they reside legally in the United States.
—

Founded in 1998, Professional Alternatives is an award-winning recruiting and staffing agency that utilizes technology and relationships to deliver top talent. Our team of experienced staffing agency experts is here to serve as your hiring partner. Contact us today to get started!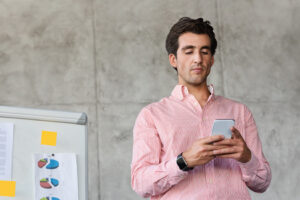 Exploring the Impact of Legal Landscape on the Rapid Adoption of Generative AI in HR ‍Introduction to Generative…
(Read More)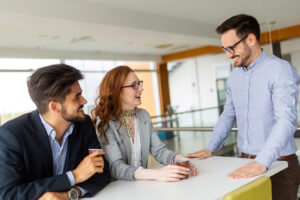 Rising to New Heights: How to Seize the Exciting Opportunities as a Marketing Analyst The role of a…
(Read More)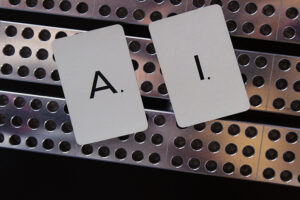 AI in Hiring: Unlocking Efficiency and Accuracy in Four Key Use Cases ‍AI has revolutionized various industries, ranging…
(Read More)