Microsoft Teams is moving forward as a top software tool to increase remote employee productivity. As a result of COVID-19, many organizations are going through unprecedented challenges and have had to rely heavily on remote workers. Businesses that want to enhance the efficiency of their remote workers could benefit greatly from Microsoft Teams. Its leading-edge abilities will enhance the collaboration and efficiency of employees working from home.
—
Increasing Remote Worker Productivity with Microsoft Teams
—
1) Resource Sharing for Last Minute Communications
HR departments will benefit from Microsoft Teams' resource sharing and real-time notices for emergency communications. A company can create a group for employees to get real-time notices. It can be used to receive important information from management via chat or even announcements that are posted to Teams conversations. Remote workers can review vital files like emergency policies and safety guides that need to be circulated as quickly as possible.
—
2) Make Calls with Personal Computers
When employees work from home, they can use Microsoft Teams to transform their computers into office phones and communicate via video as well. Not every company possesses voice over IP systems which allows access to business numbers or voicemail from a remote office. However, organizations that are already making use of Teams can do so. Businesses that have not taken advantage of this feature could find it really valuable.
—
3) Conduct Virtual Meetings
To ensure constant collaboration, Microsoft Teams gives companies the ability to host online team meetings that their employees can attend at home. The inability to attend physical meetings should not be an obstacle to your company's success. With Teams, you have a platform that aids virtual interactions and makes it easier to share relevant content. Virtual meetings with complete video support can be hosted and screen-sharing features enabled. This will make communication and co-operation on projects really easy.
—
4) Access Official Documents
Every organization possesses electronic work files that employees often work with when they are in the office. Microsoft Teams has a file tab where companies can upload and store any of these documents which will make them accessible to a vast variety of remote workers that have relevant access. Since Teams supports important file sharing, this feature increases worker flexibility because they are no longer limited to the office network. Employees can access data through Teams without making use of a VPN since it is stored securely in the cloud.
—
5) Constant Project Security
Various security risks may arise when workers are offered flexibility to work from home. The computers used by employees working from home may not have sufficient enterprise protections and this can be a problem if they access sensitive company data. This is particularly relevant if businesses do not supply workers with company-owned devices. When companies make use of Microsoft Teams, these risks are eliminated. There are safeguards in place via Office 365 security, that have the ability to detect data leaks and any other threats that are present in the system.
—

Founded in 1998, Professional Alternatives is an award-winning recruiting and staffing agency that utilizes technology and relationships to deliver top talent. Our team of experienced staffing agency experts is here to serve as your hiring partner. Contact us today to get started!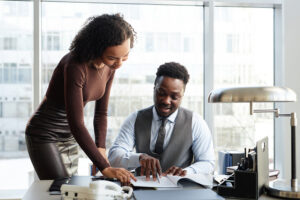 From Experienced to Exceptional: A Guide to Excelling in Legal Assistant Interviews Introduction to Legal Assistant Recruitment In…
(Read More)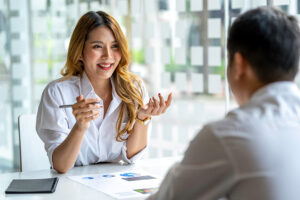 Unlocking the Secrets of Successful Escrow Disbursing: A Comprehensive Guide Introduction to Escrow Disbursing Escrow disbursing plays a…
(Read More)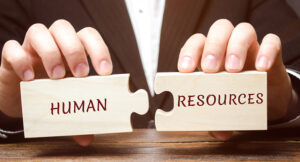 Unlocking the Power of HR Reporting: Best Practices for Recruitment Managers ‍Image Source: Unsplash ‍Introduction to HR Reporting…
(Read More)