The usual work from home and remote conference call has become the new normal for professionals and businesses following COVID-19 disruptions. Make your virtual meetings seamless, trouble-free, and optimum with these tips for setting up a successful conference call.
Remote conferencing has become the saving grace for professionals working from home or in self-quarantine during the coronavirus lockdown. All these have led to a sudden jump in the use of Zoom, Skype, and similar tools use to host virtual meetings. However, many accustomed to in-person meetings find it tough to adjust to a remote conference call environment. Their preparedness and access to technology also play a part in their struggle to make the most of video conferencing.
—
6 Best Conference Call Tips
—
1) Set and Follow the Agenda
In the absence of a clear agenda, the virtual meeting becomes unproductive, frustrating, and making participants reluctant to be part of it. A meaningless conference call could be taxing and make you feel more disinterested in attending such calls in the future.
Thus, setting the agenda is the foremost of conference call tips. All participants should be aware of the subject they are going to discuss and the expectations from their involvement in the online meeting. However, the agenda must not be too lengthy, giving an impression of a marathon meeting. It should be clear and concise.
— 
2) Get Your Equipment Ready
Having good quality and error-free equipment is integral to a successful conference call. If you have scheduled online audio or video meeting, you should run a check prior to the call to ensure all equipment is in order. However, you should not wait until the last minute to check whether your headphone, bandwidth, or camera works. Make sure to have them working and ready well before the scheduled meeting.
—
3) Call from the Right Location
Are you living close to a busy street? Is there a train line near your home? Is your workstation next to the kid's playroom?
For the best quality conference call, it is important to select a place with no disturbance. Ensure you are alone in the room and fully dedicated to the conference call. There must not be any unmuted attendees, too much noise, or distraction to take away your attention. Staying focused is very important to showcase your seriousness to take part in the virtual meeting.
— 
4) Be Prepared for the Conference Call
Participants feel a sense of ownership, communicate effectively, and feel engaged when they are well prepared according to the agenda of the meeting. This becomes an incentive to transition from in-person meetings to video conferences without any reluctance. Adequate preparation, thus, is an essential part of any successful conference call.
Your preparation may include:
Knowing the agenda and doing the relevant research.
Being ready with notes to discuss.
Ensuring to have all equipment arranged and tested.
Clearing the room of anything that may disturb or distract you.
Putting away unnecessary files from your workstation.
Getting on the meeting a few minutes before it starts.
Following the usual protocol of an in-office meeting. The medium of communication is only different.
—
5) When to Mute and When to Unmute
It is always better to mute your sound input when you are not talking. This helps avoid weird noises caused by unwanted or odd sounds that may happen. Allowing any noise or subtle distractions to disturb others while they are speaking does not tend to go well.
—

Founded in 1998, Professional Alternatives is an award-winning recruiting and staffing agency that utilizes technology and relationships to deliver top talent. Our team of experienced staffing agency experts is here to serve as your hiring partner. Contact us today to get started!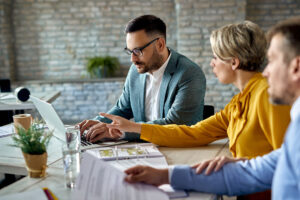 Unlocking the Secrets of Title Examination: How to Become a Title Ninja  Introduction to Title Examination Title examination…
(Read More)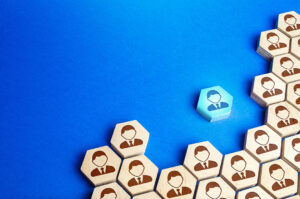 From Entry-Level to Executive: Navigating the Path of Career Growth at Professional Alternatives Unlock your potential with the…
(Read More)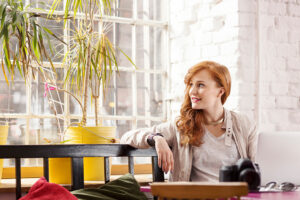 Seizing the Opportunity: Insider Tips for Swiftly Recruiting a Dynamic Project Coordinator to Shape Your Team's Future The…
(Read More)