Working from home has become very popular over the last 10 years. Recent research statistics show that 4.7 million people in the U.S labor force are able to work from their homes, with a variety of work from home jobs available. While working remotely is becoming more and more common, employees who work from home have to be organized and driven to stay on top of their projects, staying connected to their managers and colleagues to maintain open communication.
Are you considering working from home? Here's a list of some do's and don'ts to keep in mind, all aimed at guiding you towards success and productivity:
—
Working From Home Do's:
---
—
Have set hours for your working schedule.
This is key to that work and life balance and can safeguard the time you spend working, so you aren't checking emails at night after work hours.
—
Give yourself pre-set break times.
Give yourself allotted break times throughout the day to help your mind take a break and keep you focused on your work.
—
Have a backup plan for your workspace.
You never know when you could have an internet outage, or a system crash. Preparing could include things like having a Wi-Fi accessible coffee shop or library close by in mind.
—
Always be in continuous communication with your manager and colleagues.
If tasks and deadline are shared each day, there should be less confusion and increased productivity.
—
Have a designated "office" space.
Have a designated and organized "office space" in your home to help with distractions. Create a space in your home just work to help you balance the work/life system in your remote space.
——
If possible, keep your normal office hours.
This maintains continuity and structure, keeping you accessible to you clients and teammates.
—
Use apps to stay organized.
Using helpful apps to keep you schedule structured and organized. Cozi and Google Docs are both great free apps that can be used to keep all of your work tasks systematized.
—
Keep your social life!
Take a break from working on the weekends and be sure to plan to get out of the house. It can be easy to fall into the never-ending work to-do list when working from home.
—
Get ready for the day.
We know, you're working from home, so that must mean sweatpants all day, right? Wrong. Getting ready for the day can help boost your productivity and have you ready for any surprise video conference that may come up.
—
Set some boundaries.
Give any family member or significant other boundaries when working at home. Be sure to let them know that you have to limit distractions during the day, even though you are at home you are still on the clock.
—
—
Working From Home Don'ts:
---
—
Don't be closed off with your team about your work system.
If working from home isn't working out for you, talk to your manager about a situation that make work a little better for you and your team.
—
Avoid messes in your working area.
Make sure to have an office space at home to keep all of your work in an organized place.
—
Don't let your email turn into a distraction.
While it's important to check your email throughout the day, be sure to focus on your emails and efficiently sort through and respond to them.
—
Don't forget to ask for feedback.
Working from home can take some getting used to, so be sure to communicate with your manager and team about how things are doing and improvement possibilities.
—
Avoid household chores during working hours.
This can be very distracting from your work and force you to take longer to complete projects.
—
Avoid getting distracted with non-work distractions.
Stay away from visiting your social media apps, taking personal calls, or spending hours texting your friends. Focus on activities that are work-related and save that Instagram post for after you're finished with work.
—
Avoid procrastination.
Make sure you stay on top of project deadlines using your dedicated work calendar so that you don't get behind.
—
Stay away from working in the same area as family or friends.
This could distract you and, depending on your job, could potentially be a security breach to your company.
—
Watch out for answering personal calls while on the clock.
If the call is necessary, be sure to make your supervisor aware if it is during working hours.
—
Losing track of time. 
Make sure to not let time slip away from you and set a routine for your day. This is important to ensure a productive schedule that stays on track with your company's goals.
—
A large number of businesses are moving to remote employees, and it definitely has it's perks. However, it also require self-control and focus to succeed. Following these tips here can set you up for success when working from home, allowing you to be more productive and use your time more efficiently. No matter if you work from home every now and then or all of the time, these tips can help you get on track and keep knocking those projects out of the park.
Are you considering working from home or new to whole idea? Do you want a job where you have the option to work from home? Connect with one of our skilled recruiters to talk about your options for opportunities today!

Founded in 1998, Professional Alternatives is an award-winning recruiting and staffing agency that utilizes technology and relationships to deliver top talent. Our team of experienced staffing agency experts is here to serve as your hiring partner. Contact us today to get started!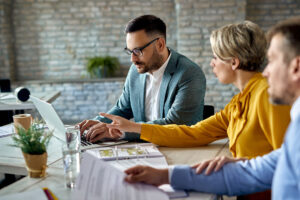 Unlocking the Secrets of Title Examination: How to Become a Title Ninja  Introduction to Title Examination Title examination…
(Read More)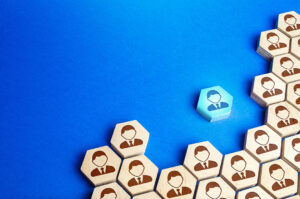 From Entry-Level to Executive: Navigating the Path of Career Growth at Professional Alternatives Unlock your potential with the…
(Read More)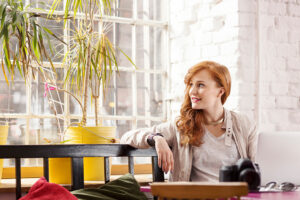 Seizing the Opportunity: Insider Tips for Swiftly Recruiting a Dynamic Project Coordinator to Shape Your Team's Future The…
(Read More)