Holding onto top talent within your own company is a noble endeavor. You don't want to have your best employees leave because of a lack of managerial support, and you never want to lose someone that is valuable to the business. So, how do you keep these tops earners doing what they're doing? You want to implement management strategies that will keep you and your employees happy, and productive.
This can be a variety of things, but there are some places to get started that will help you to provide the support they need, so they stick with you.
—
Management Strategies to Keep Your Top Producers
—
Let Them Be Creative
Problem solving for your employees will not always end up getting you where you need to be, you may have great ideas that will work for your project, but you should let your top talent get in on the process. Letting your employees get creative will allow them to problem solve on their own, and get their creativity flowing.
You can steer them in the right direction, but you don't want to micromanage or do the work for them. So, let them take the reins when it comes to coming up with creative ideas to help keep them working and satisfied in their position.
—
Be Clear and Transparent
Having a client that needs things a certain way can make things a little bit difficult for some projects, but beating around the bush about how they want their work is not helpful. Be clear about what they should be doing and how they should go about it, then let them do their thing. This instills trust in them that they can abide by the guidelines, and work independently on their work.
Answering questions clearly and precisely can also be extremely helpful in keeping top talent where they are. Having a indecisive attitude will only frustrate good employees that are willing to take on responsibility and work hard. So, be clear when answering any questions so they feel like they are in the know, and are trusted enough to get a clear answer.
—
Give Them More Responsibility
If it is clear that your top talent is wanting to take on bigger tasks for the company, let them. Give them a bit more responsibility so that they can feel like they're going somewhere in the position they're in. Great workers don't want to stay in one place, they want to move up. This will be a small step towards that, and it will show them that you are paying attention.
If you show your employees that you notice them working hard for you, then they feel appreciated. This makes for a great working relationship, and allows them to feel like they are contributing in a significant way.
—
Staffing Agency Help with New Management Strategies
Keeping your top talent in your company with you doesn't have to be a challenging task. Employees want to know that they are being valued and appreciated, and they want to see that their hard work isn't going unnoticed. Keep these ideas in mind, and your top talent will be in it for the long haul.
Are you wanting to implement new management strategies to hold on to top talent but need some guidance getting started? Reach out to one of our staffing agency Houston experts to get started!

Founded in 1998, Professional Alternatives is an award-winning recruiting and staffing agency that utilizes technology and relationships to deliver top talent. Our team of experienced staffing agency experts is here to serve as your hiring partner. Contact us today to get started!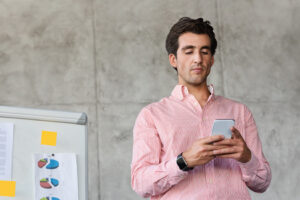 Exploring the Impact of Legal Landscape on the Rapid Adoption of Generative AI in HR ‍Introduction to Generative…
(Read More)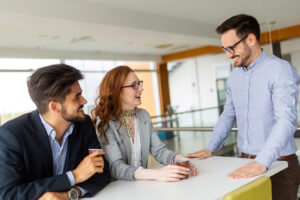 Rising to New Heights: How to Seize the Exciting Opportunities as a Marketing Analyst The role of a…
(Read More)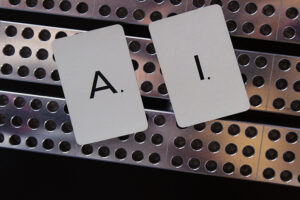 AI in Hiring: Unlocking Efficiency and Accuracy in Four Key Use Cases ‍AI has revolutionized various industries, ranging…
(Read More)